Good morning!
To start this week off I'm sharing my
Sally Hansen I Heart Nail Art
contest entry! This month's theme was texture. I've had this design in my head for the longest and this was the perfect excuse to finally put it on my nails.
This design was inspired by Chalkboard Nail's Beauty & the Beach
contest entry
. A contest entry inspired by another contest entry? Lol.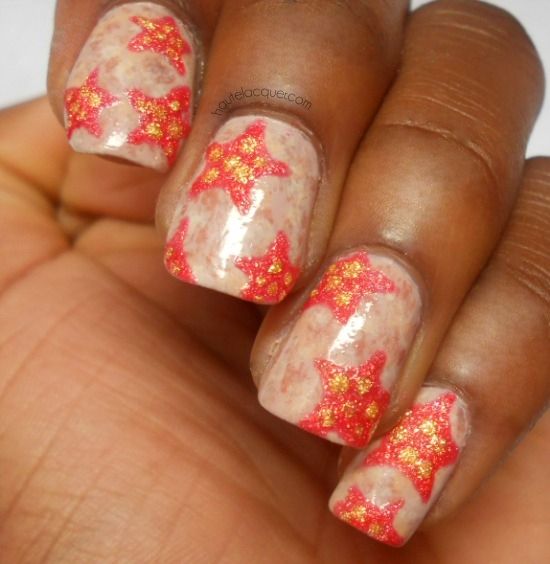 I'm really happy with the way this turned. It's so much more interesting to look at with the added texture nail polish. Don't you agree?
For this manicure I used a variety of nude nail polishes for the "sand like" base (including nudes from Zoya, China Glaze, Sally Hansen, L.A. Colors, etc). Then I used a nail art brush and Zoya Destany to create the starfish shape. Using a small dotting tool I created polka dots inside each star with Zoya Solange. I only applied topcoat after creating the "sand like" base.

Thanks in advance for anyone who votes. (: