I'm
so excited
to be back! Words cannot even describe. Blogging is a fun way for me to relax and share my polish/nail art love so it was awful not being able to blog for a month. But I'm back now and I want to thank everyone that supported me by 'liking' my sketch for the
Seventeen Magazine contest
. Also thank you all for being so patient with me. I hate to neglect my blog.
When I went through my camera to decide which pictures to post I noticed that I really don't have that many manicures to show you. Lol! I for sure thought I had more. I guess I just forget to take pictures sometimes.
Anyway, here's a design I created inspired from
The Daily Nail
.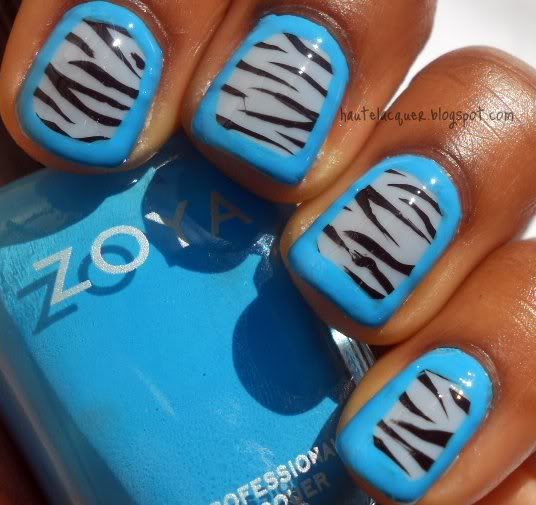 For this manicure I used
Pixel Naughty Bit Nice
as my base. Then I took my nail art brush and used a black polish to create the zebra print. Afterwards I used
Zoya Robyn
for the bright blue outline.
I made swatches of the 3 polishes I picked up from the Wet N Wild Fantasy Makers polishes, but I didn't think I'd be gone so long. I'll just post them anyway though.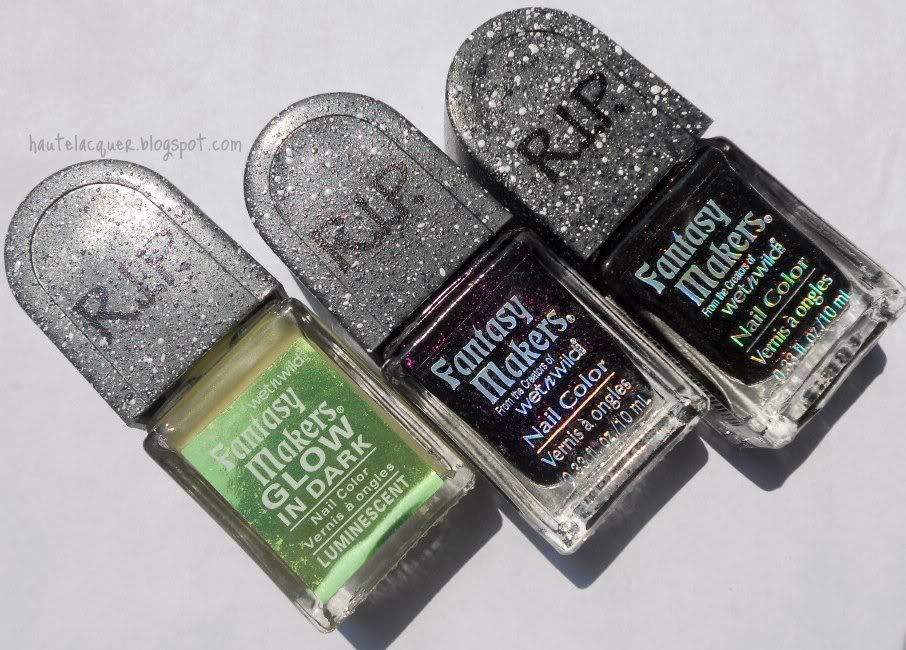 The bottles are so cute!
Here's
Black Magic
, a dupe for Wet N Wild
Blackmail
from their Megalast line.
As I said, this is a dupe for
Blackmail
from WNW's Megalast line bit here is a comparison so you can see for yourself...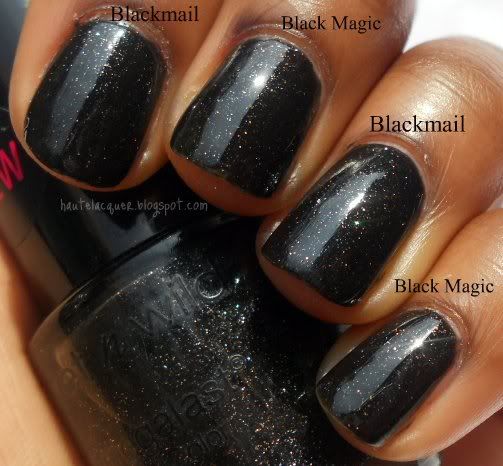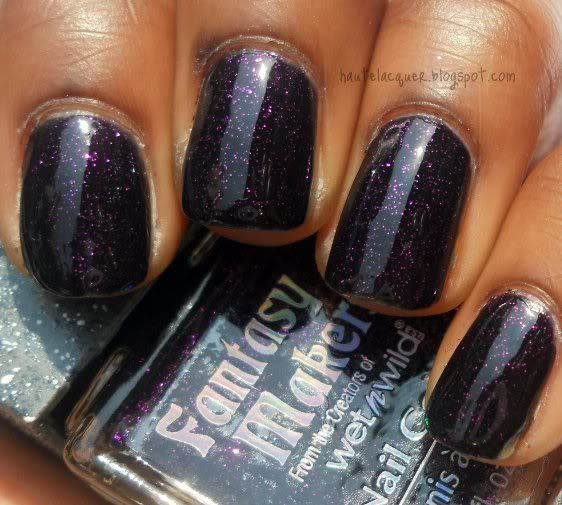 My favorite of this collection,
Wet N Wild
Purple Potion,
a dark purple, almost black with bright purple glitter.
And the last one I picked up was
Night Glow
. This is a sheer, milky color so I layered it over
Essence Mellow Yellow
. It is insanely bright when it's in the dark!
That's it! I have more pictures to show you but I'm saving those for another post. I plan on doing a fun theme week after my Halloween manicures. (:
Thanks for reading!