When the press release came out for the
Zoya Stunning Collection
, I already knew exactly what design I wanted to create with these beautiful creams! The Stunning Collection really is stunning...sorry, I just had to.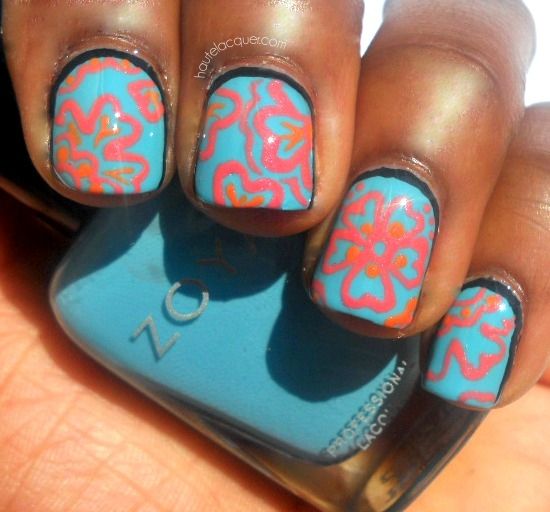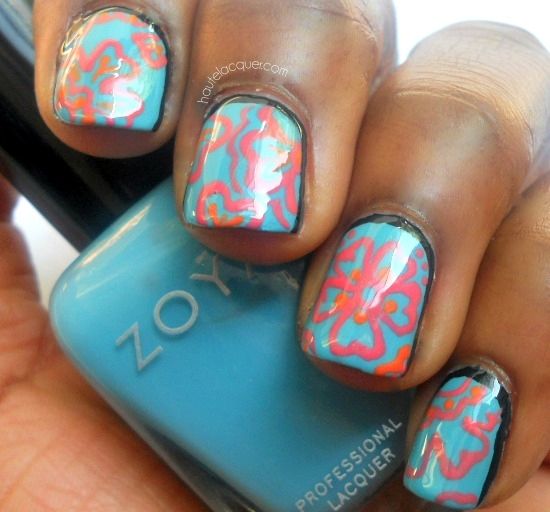 For this manicure I used
Zoya Rocky
as the blue base. I outlined each nail (but not the tips) with a
thin nail art brush
and black acrylic paint. Using the same nail art brush (just cleaned off) and
Zoya Micky
I began drawing the floral details. I used a dotting tool and
Zoya Thandie
for the polka dots and other orange details. 
Keep reading for swatches/review of the entire collection!