Good morning! Are you ready for more crackle?
I've posted many other
crackles
in the past, some from different brands, and others from China Glaze so you shouldn't be surprised to see this post if you've been reading my blog for a while.
I love crackles! End of story.
I'm incredibly impressed with this new batch of Crackle Glaze. The first collection was nice but I remember purchasing
Lightning Bolt
and
Crushed Candy
and was disappointed at how difficult it was for me to apply and how it was so hard for the white to crack.
The formula on these were much easier.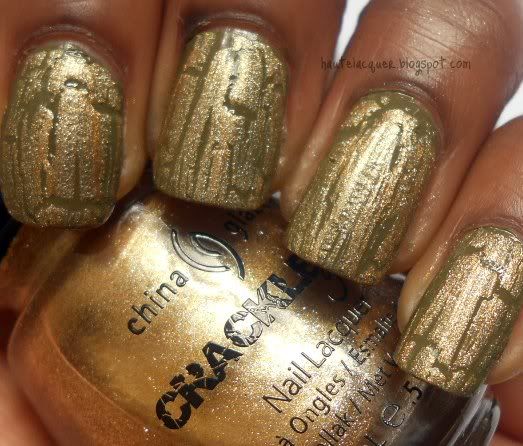 First up is my new favorite crackle,
Tarnished Gold
. This is layered over
Zoya Dree
.
Bad color combination here, lol. Anyway, this had easy application and formula. I love that this finishes with a nice metallic finish! These pictures are without a topcoat, but once you add a topcoat, it glistens and is much more shiny and "glittery".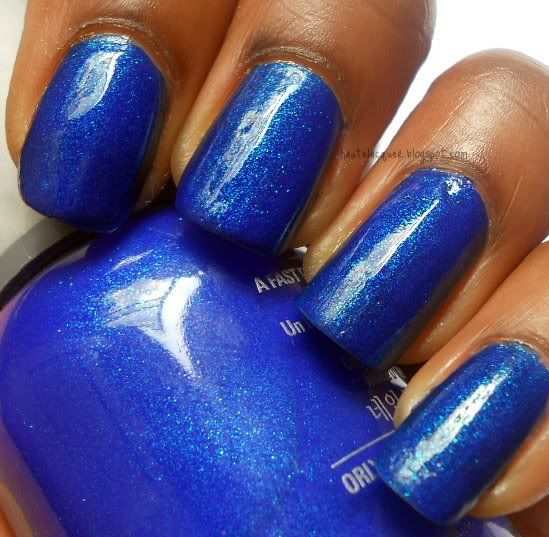 Next is the gorgeous
China Glaze Oxidized Aqua
. This is layered over
Orly Royal Navy
. When I saw the press release, I wasn't really excited for this one, but I think if you pair it with the right color, it can end up looking really good. Again, great formula and easy application. This one dried super fast, which means the cracking started quickly.
Like with most crackles,
do not
go back over a spot that has already started cracking. If you don't like the way a finger turned out, it's best to just start over completely.
What is your favorite crackle?
*Some products in this post were sent for review