Good morning!
I titled this post "Lazy Scales" because this design was originally supposed to look something like
this print
but as I was doing it I became impatient and just rushed through it. I do not recommend to rush a design, never a good idea.
But I still loved the finished look so I thought I'd post it for you all! Anyway, I love the gradient.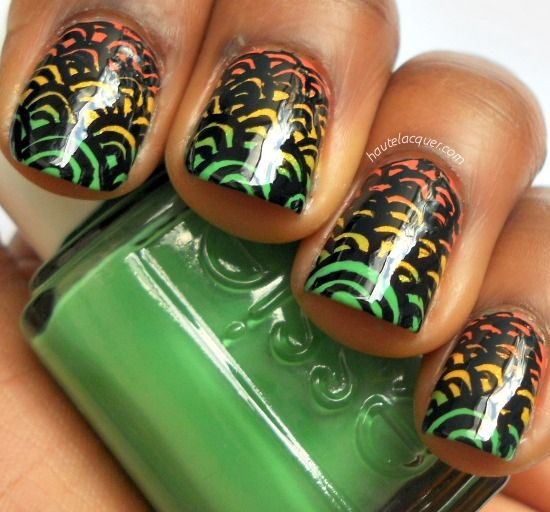 For this manicure I used the following colors to create an orange-yellow-green gradient (in order):
Wet N Wild Club Havana
,
Barielle Soul-er Powered
, and
Essie Mojito Madness
. Instead of my usual black nail polish I used black acrylic paint for the scale-like details. I used a nail art brush for those. I finished off with two coats of top coat.
This was my first time using acrylic paint for nail art and I absolutely love and recommend it for details like these! I'll most likely only use black and white paint since I run out of those color polishes so quickly. Wish I had tried it sooner!
*Barielle and Wet N Wild polishes sent for review