I'm back with a nail art design I have had planned in my head for the longest, looooongest time.
This is my first time using
Born Pretty Store's
water decals but I was
very
pleased with them. They actually surprised me because I wasn't sure I would like them.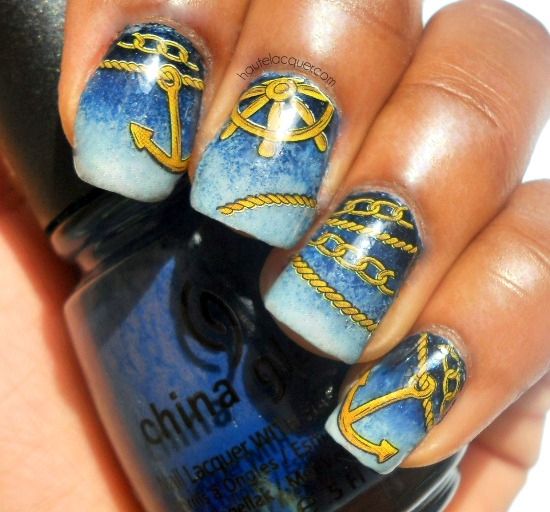 These decals work great for
nail art
! I don't know about you but I couldn't do this design without the decals.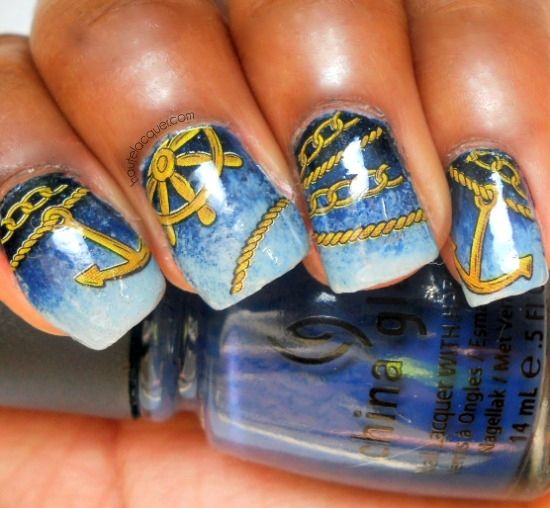 When I'm shopping for nail stickers/decals the most important thing to me is that they don't just look like a photo printed on your nails. And in real life these blend perfectly!
You can purchase
these water decals
for $2.86 at Born Pretty Store using my coupon code
GFL91
for 10% off your purchase plus free shipping.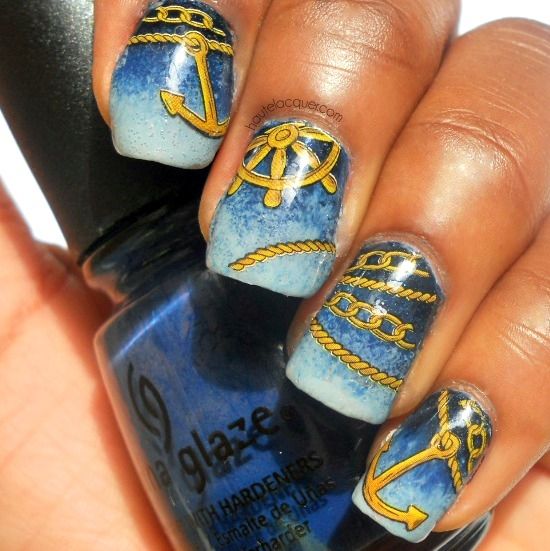 For this manicure I used
China Glaze Sea Spray
,
China Glaze First Mate,
and
CCUK Midnight Blue
for the gradient background. I used the
Compass Chain Anchor Pattern
water decals for the nautical print. I found that the directions were helpful but not specific so below I've written out exactly how I applied them.
EDIT: I wore these decals in this manicure for almost four days and had no problem with the decals coming off, lifting,fading, etc.
How to Apply Born Pretty Store's Water Decals
1. Paint your base color and let it dry completely.
2. Fill a cup/bowl/tub with room temp. water.
3. After choosing which design you want to use, cut it out and dip it into the water for about 15 seconds.
4. After it's been soaked in the water the design itself should literally slide off the white paper (if this doesn't happen, dip it back in the water). Once it slides off apply the design to your nail.
5. Wipe off any water excess and use a blow dryer on low setting to set the decal. Do this for about 8-15 seconds.
6. Apply top coat to your nail and blow dry again for about 8-15 seconds and you're done!
*TIP: Do this one nail at a time.