Happy Hump Day! Which, by the way, I really thought today was Tuesday and I was literally surprised when I saw that it wasn't. I am very clearly losing my mind.
Today's post features a gorgeous hand chain from
Indica Jewelry
on Etsy. This is a new Etsy shop that sells everything from bracelets, to necklaces, to toe rings to earrings. And the owner,
Robine
, is so sweet!
My inspiration for this design came from the hand chain itself. As soon as I looked at it, it reminded me of something vintage/bohemian so I had to do my nails to match.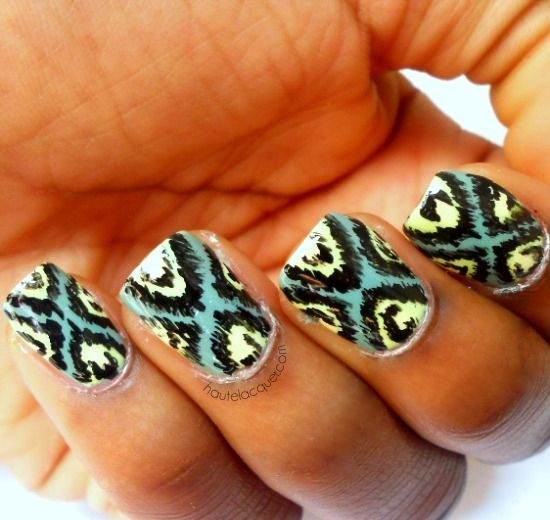 For this manicure I used
Zoya Bevin
as the base. This was my first time attempting Ikat print so I followed
this tutorial
by Phoenix Beauty Lounge. The colors I used were
Zoya Jacqueline
(nude) and
Sally Hansen Chartreuse Chase
(green that looks like yellow). The black is acrylic paint.
Now you guys have to give me some credit for these creative pictures you're about to see...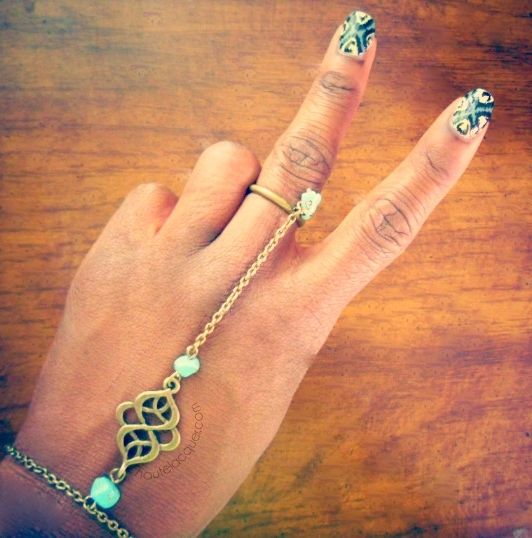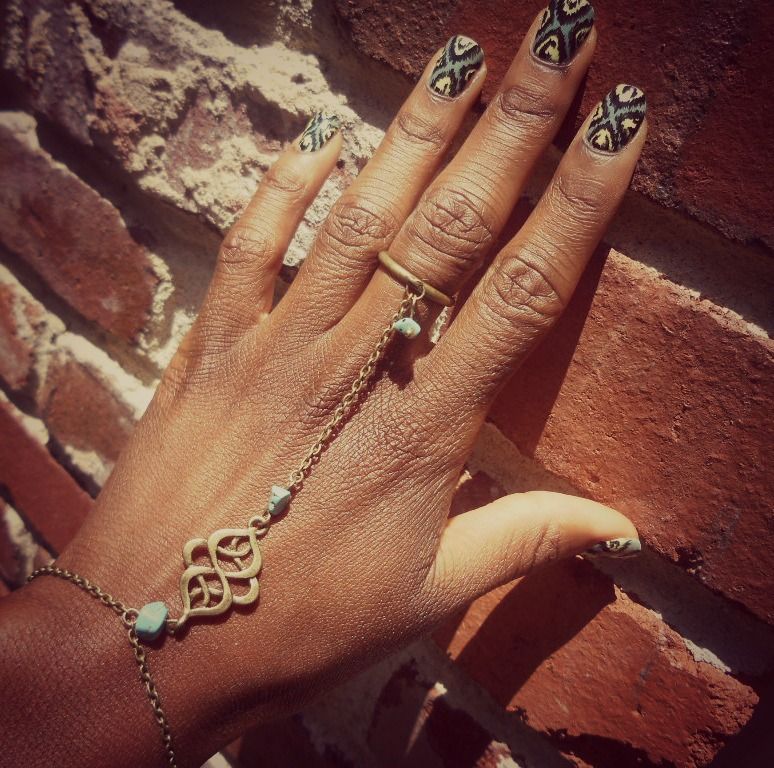 (This is using filters at it's best. Please hold the applause until the end!)
I have to say I'm pretty impressed with the quality of this hand chain. It wasn't flimsy and never felt like it was going to just suddenly break.
I don't know which to like best; the hand chain or the nail art?