Happy hump day! I'm out of school now so I surprised myself by even knowing that today was Wednesday. When you don't have to wake up at 6:00 a.m. anymore, the day of the week just doesn't seem to matter!
Today's design was impossible to photograph. And believe me, I tried! I tried every angle, lighting, pose and nothing was working for me. I was lucky enough to get a few decent shots *le sigh*.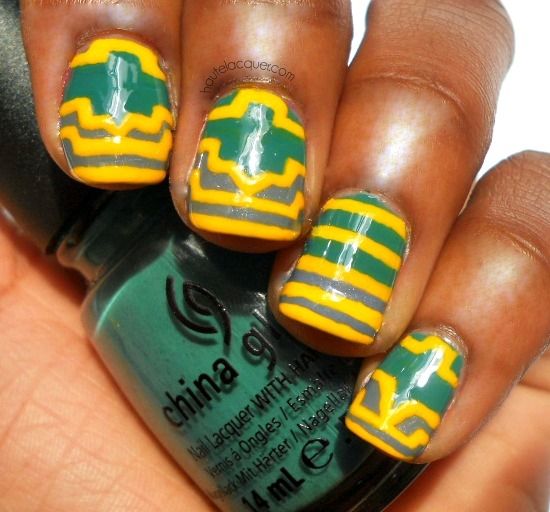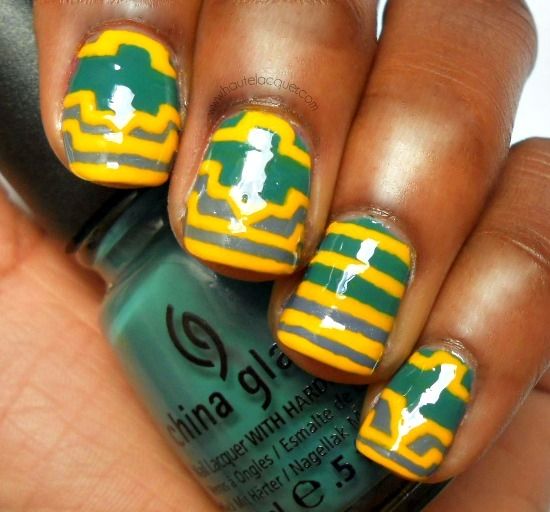 There are actually two versions of this manicure, the one above has gray stripes on the ring finger and in the pictures below the stripes on the ring finger are green and yellow.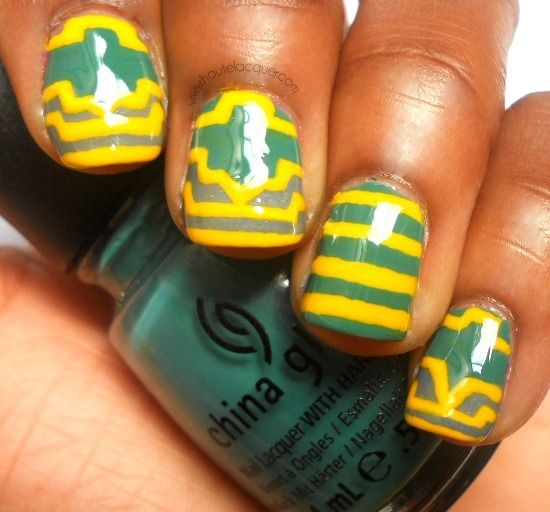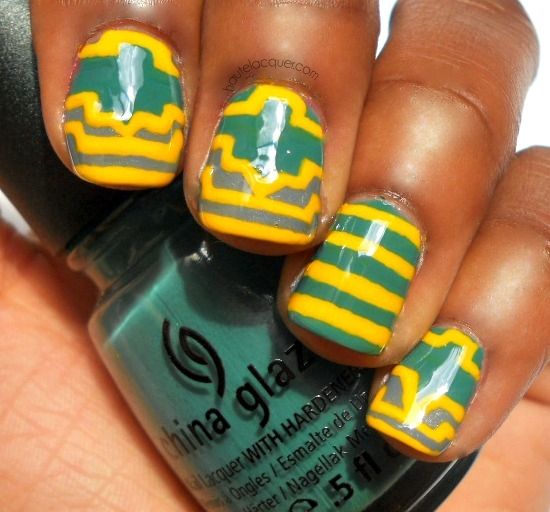 For this manicure I used
China Glaze Exotic Encounters
as the teal base. I then went over the lower half of each nail with
Catrice London's Weather Forecast
(gray). For all the stripes and lines I used my
Born Pretty's nail art brushes
and
Bondi Brick Road
(my new favorite yellow). I finished off with top coat.
I'm not really sure what inspired this design but I do love the finished look! What do you think?