Hello, hello!
I'm finally back with some new nail art. Weeks ago, I came home to a package waiting for me. Inside was the gorgeous
Zoya PixieDust Collection-Summer Edition
. These colors are bright, vivid, and pretty! I'll have to use these more in the future.
Also, just throwing it out there, make sure you're following me on
Bloglovin
as well. Google is so unpredictable these days.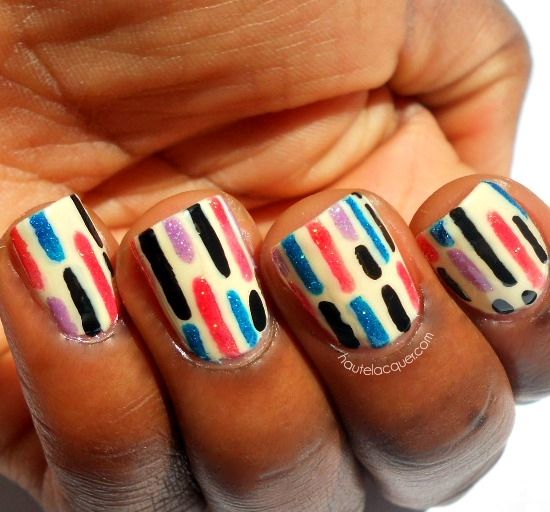 PixieDust polishes dry to an amazing texture but for this manicure I had to add some gloss!
Got to give credit where credit is due,
Simply Rins
inspired this design. Her work is incredible.
For this manicure I used Zoya Jacqueline as the nude base. I then created random lines of black throughout each nail, followed by Zoya Liberty, then Zoya Destany, then Zoya Stevie. I finished with a shiny top coat but I think this would also look amazing matte!
I think it's official...I have a Zoya problem. From now on I am challenging myself to use a variety of brands in my designs.