Happy Friday!
The end of school is so close but the days are way too long. When I tell you that this week has been the slowest week of my life I am not exaggerating. Anyway, let's end this year-long week with some floral nail art!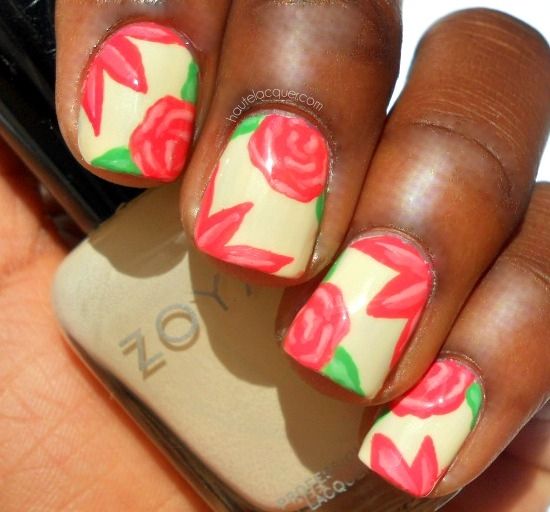 I actually matched my nails to a dress I wore to a banquet and this was the outcome. Ill have to show you later!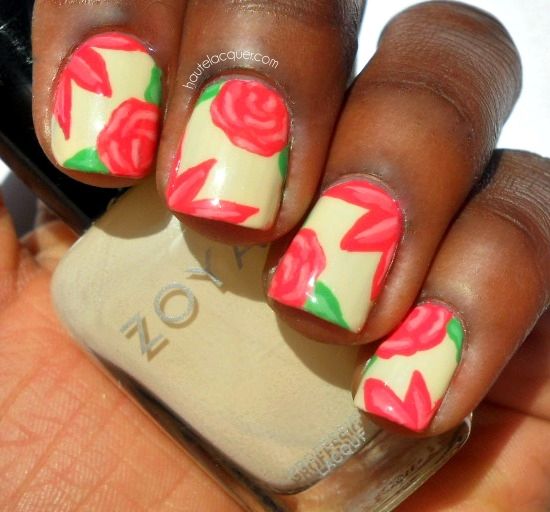 For this manicure I used Zoya Jacqueline as the nude base. I then created the flowers (following Getnailledd's tutorial on Doc Marten Floral) with Zoya Candylicious. The lighter pinks were created by adding small amounts of white to lighten it up. For the green leaves I used Essie Mojito Madness and added white to it for the lighter green shade. I finished this design with a shiny top coat.
The roses were A LOT easier to draw than I expected. I love the finished look but I really love how easy this was to create.