This week has been a stressful one. Seven finals packed into four days plus I have practice most nights. Thank goodness for blogging and bright designs like this one because otherwise I'd probably go insane!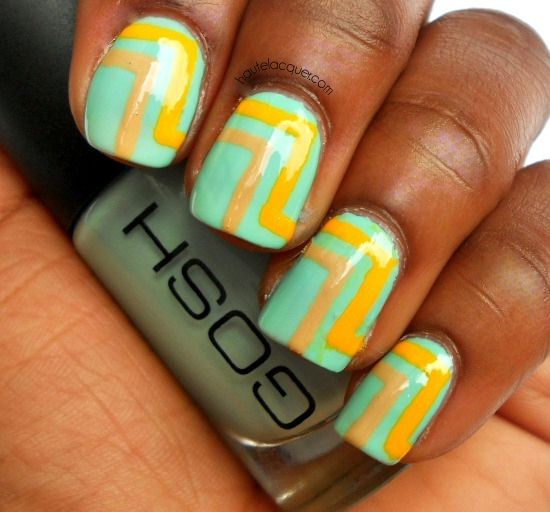 As I mentioned in my last post, I am challenging myself to use a larger variety of brands in my nail art. Not gonna lie, pretty proud of myself for using three different brands here and none being Zoya (my go-to!).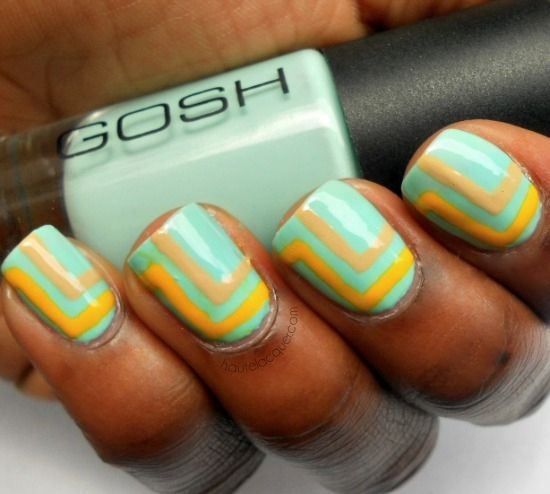 For this manicure I used GOSH Miss Minty as the pretty mint base. Then I used a thin nail art brush and Bondi NYC Brick Road for the yellow stripes. I used the same nail art brush for the tan-ish stripe, which is the gorgeous China Glaze Kalahari Kiss.
I've been liking these simpler designs lately (well, simple for me). They're so much less time consuming and I end up liking them better since I'm not obsessing over the details. Nail designs can be bittersweet. (: