Bonjour!

Can you believe it's already April? I was just thinking about how freakishly fast this year has gone by.

Today's design is one I'm really excited to share with you! The color combination is unexpected yet so pretty and fresh. I'm probably a little too happy for Spring to be here; I was ready a long time ago! Hopefully you'll be seeing more Spring-y designs on the blog.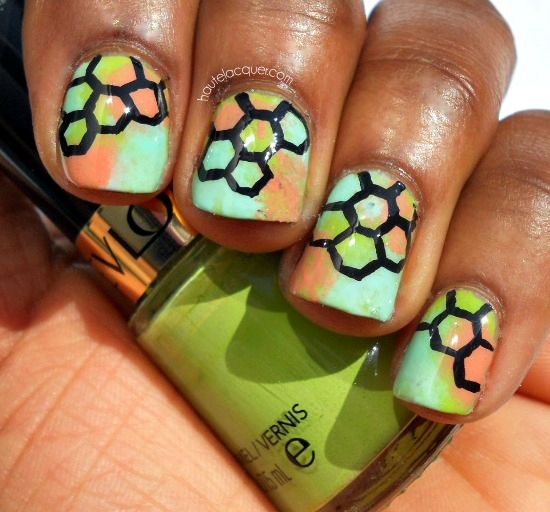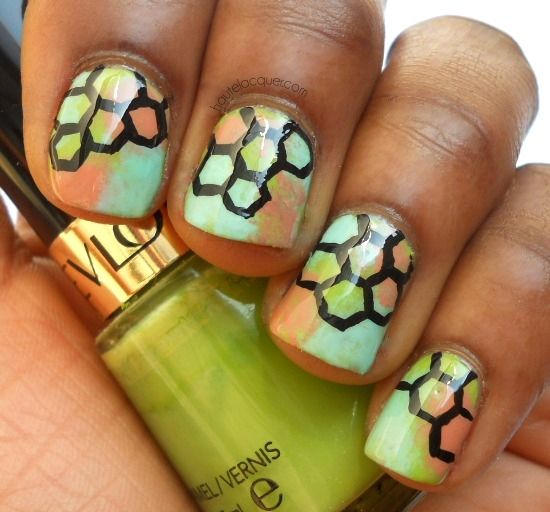 For this manicure I used Rimmel Peppermint as the mint base. Next, using a cosmetic sponge, I sponged on Revlon Strobe to random areas of the nail. Using a clean part of the same sponge I randomly sponged on Revlon Garden. Afterwards I used a nail art brush and black acrylic paint to create the hexagons at the top of each nail. I finished off with a thick coat of topcoat.
La la la love this color combo, whats your favorite Spring color combination?
Facebook | Twitter | Bloglovin' | Instagram