Happy Hump Day!
If you're a beginner in nail art, in a rush, or you're just looking for a basic design then today's post is for you. This design is quick, easy, and still eye catching!
I gotta say, this is one of my favorite designs I have ever done.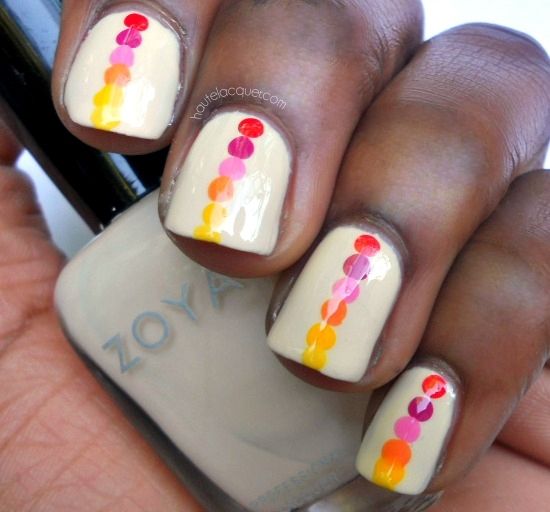 Confession: My nails are a little uneven at the moment so guess what Shaina did to even out this design? Yup, I had to overlap some colors.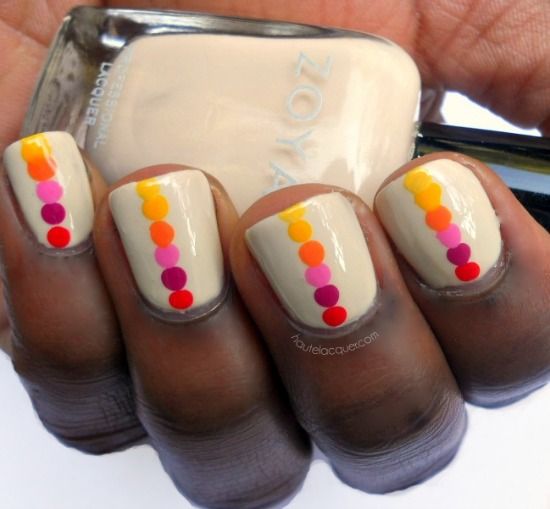 For this manicure I used Zoya Jacqueline as the nude base. Then, in order from dark to light, I dotted on the following colors: Wet N Wild Red Tape, Zoya Reagan, Zoya Shelby, Zoya Arizona, Bondi Brick Road, and a custom mix of Jacqueline and Brick Road for the lighter yellow. That's it! I added a top coat and called it a day.
This manicure could also be done with blacks/grays, purples, reds, the possibilities are endless! What color(s) would you use for this manicure?