Finally a new post! Sorry for the delay guys.
Today I'm sharing my entry to Sally Hansen's I Heart Nail Art contest! This contest is pretty fun, there will be themes for the nail art design within the entry period and the finalists of each theme compete for $2,000!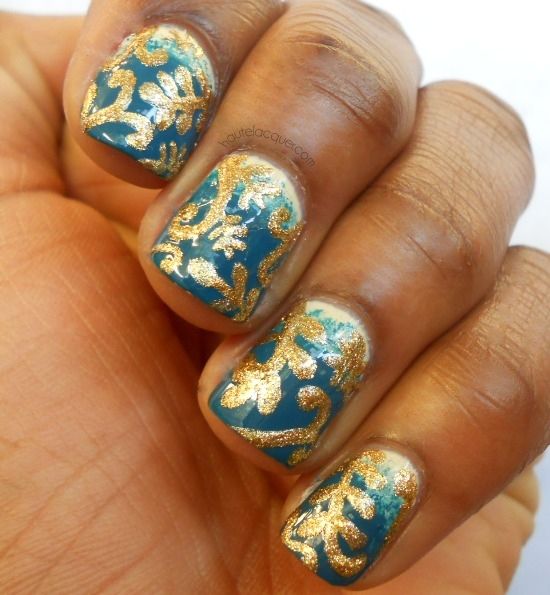 For this manicure I used American Apparel Peacock as the base and did a subtle, non-precise sponging of Sally Hansen Innocent Nude. Then, using a fairly thin nail art brush I created the floral and embroidery details with Zoya Ziv.
The theme for the contest is runway. My inspiration for came from the lovely red carpet of Marchesa Spring 2013:
What do you think? Did the dress translate onto the nails nicely?
And don't forget to vote for my design if you like it!