Good morning loves!
Today's going to be a quick post showing this very soft, very spring-y design inspired by
Chalkboard Nails
.
Purple is a color I always (always, always) struggle to like! It may be the prettiest shade of purple but I'll still find something to hate about it. I will say though, that I like purple in this manicure!
Maybe I'm just ready for spring?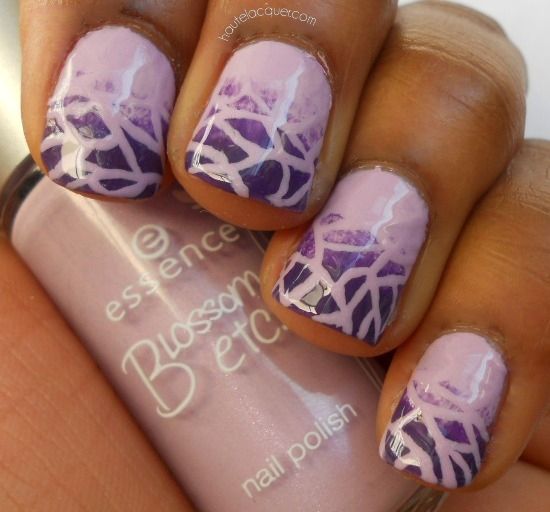 For this manicure I used Essence Bloom A Loom as the light purple base. I then sponged on Sally's Girl Medium Purple and used a thin nail art brush to create the random, abstract lines. These lines were created using the same light purple I used for the base. I finished off with top coat.
Are you already wearing pastels or are you still in the winter mood?