I hope y'all aren't getting tired of seeing glitter around here!
I'm pretty much a
Shimmer Polish
fan for life now, Jennifer has got to be my favorite so far. So beautiful and different from your typical indie polish.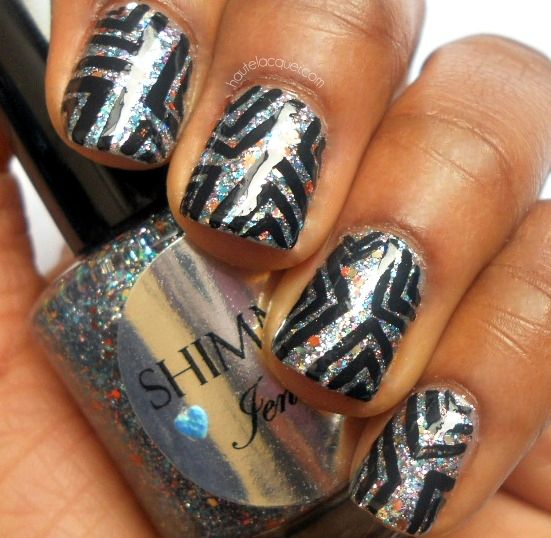 Shimmer Polish Jennifer works amazing as a base for nail art. *wink* *wink*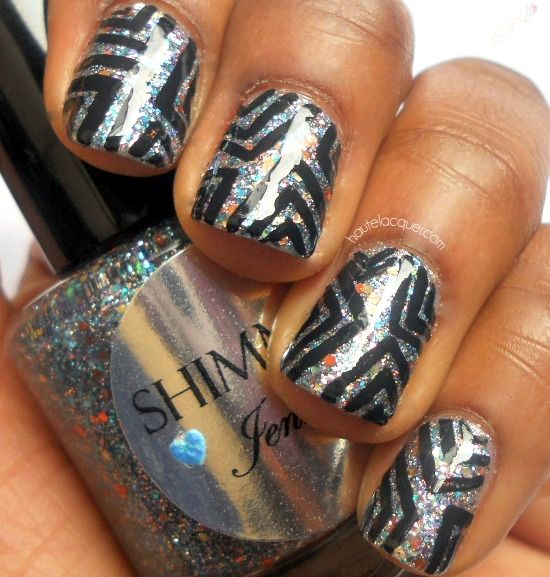 For this manicure I used Shimmer Polish Jennifer as the glittery base. After allowing that to dry some I created the "square edges" with a thin nail art brush and black acrylic paint. After drawing the lines I used a thick coat of top coat to seal in this design!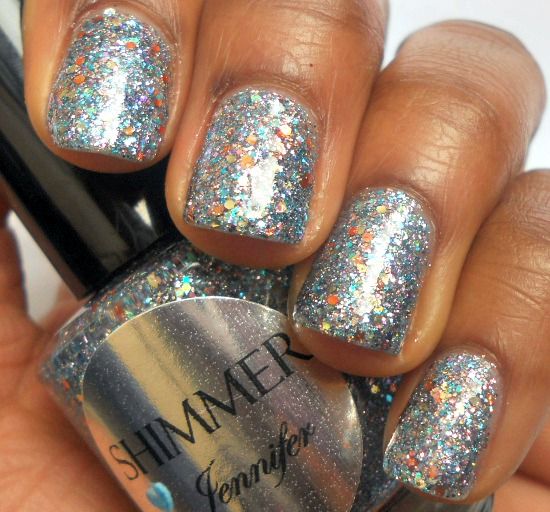 Of course I had to finish this post with a swatch of the ridiculously gorgeous Jennifer on it's own. When I opened up my Shimmer Polish package this is one polish that really stood out to me. The mix of small blue/periwinkle glitters with the accents of red, purple, orange, and gold is divine! This is glitter suspended in a clear base so I used three coats for this picture.
*Polish provided for review