Another day, another Laquerlicious nail polish!
Today I'm featuring Laquerlicious Salt Water in this nail design. I'm wearing this design as we speak! A lot of times I'll do a design, take it off immediately after taking pictures, and do something another one. Not even gonna lie, I do this when I either don't like a design enough or if it's too hard to do with my non-dominant hand (our secret?).
Oh, the life of a nail blogger...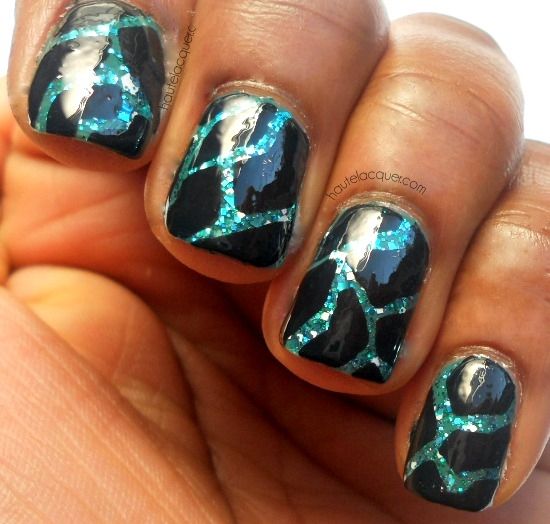 For this manicure I used
Laquerlicious Salt Water
as the turquoise glitter base. I layered
Salt Water
over
China Glaze Exotic Encounters
, by the way. Then I created the scales/tiles (whatever you want to call them) with black acrylic paint and
my nail art brush
. Two coats of top coat finished off this look.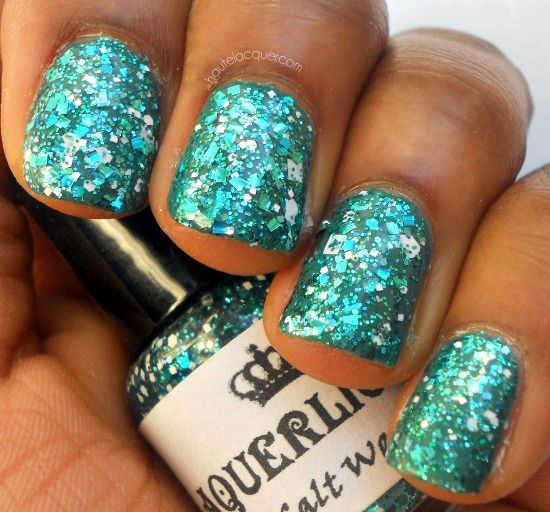 Salt Water is a beautiful--I mean really gorgeous--turquoise, blue, and white glitter in a clear base. This has a nice variety of square, hex, and round glitters in multiple sizes. So stunning, it glows like this in real life too! This is two coats over China Glaze Exotic Encounters.
Laquerlicious retails for $8.50-$15.00 (depending on what type of nail polish) and can be purchased on Etsy and found on
Twitter
,
Facebook
, and
Instagram
.
*Polishes sent for review