So my normally creative post titles comes to a temporary end today. When I tell you I struggled to name this post, I
really
struggled! I was even considering posting this on Facebook and asking for name suggestions--desperation you guys!
Anyway, today's design is sort of a random one. I don't even really know where the idea for it came but I did love the combination of colors and finishes here.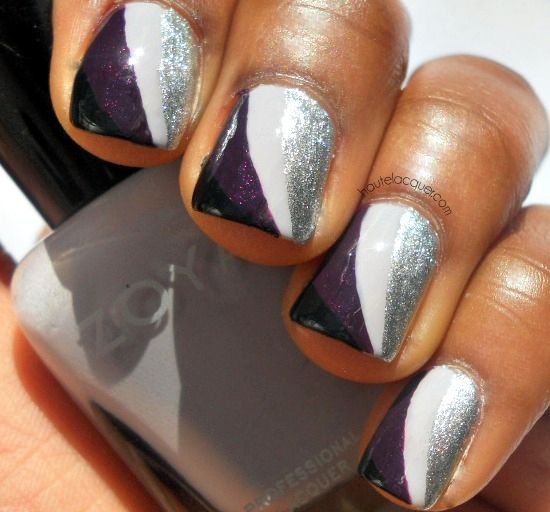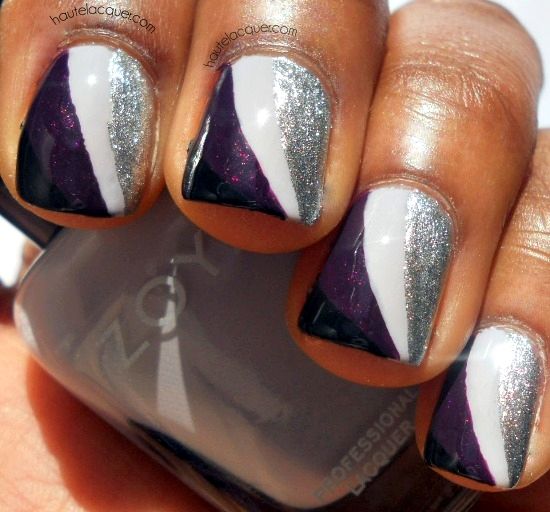 For this manicure I used
Zoya Megan
as the light purple/gray base. Then, using a nail art brush, I created the black section first, slowly curving the stripe. Then I followed the same "wave" shape with the
Wet N Wild Bite the Bullet
(darker purple). Since the base is already the light purple I moved on to the silver and created that stripe.
*Wet N Wild and Zoya polishes sent for review