Good morning!
After blue, green is one of my favorite nail polish colors. Any green really, army green to neon green. I love them all!
I plan on reorganizing my collection and updating my spreadsheet this week and I guarantee green polishes are going to have a big pile of their own!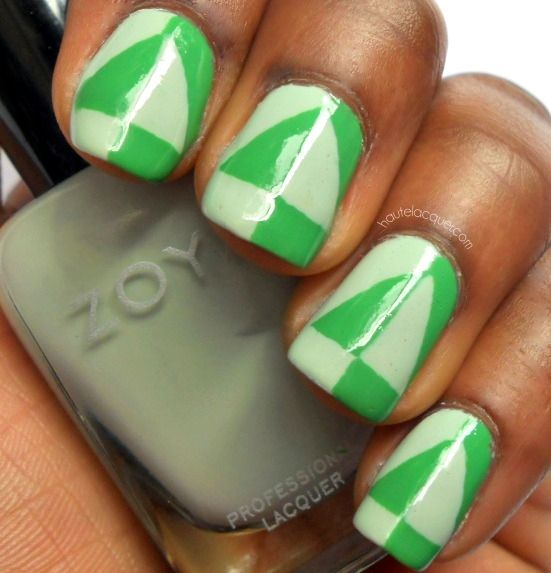 For this manicure I used my clear base coat as a base. Then I took
my nail art brush
(you could also use tape) and painted half my nail with
Zoya Neely
and the other half with
Essie Mojito Madness
. Then, using the opposite colors for the sides, I drew half the triangles to form a whole triangle. I finished off with topcoat.
I love the monochromatic, green-on-green look here! What's your favorite nail polish color?