My first post of the new year!
New years never really feels all that "new" to me. I don't wake up and think "Yay! 2013!" It's just "oh, today's Tuesday." I don't know, maybe it's just me but it just feels like another day. It just so happens that I'll write the date wrong a million times on this day.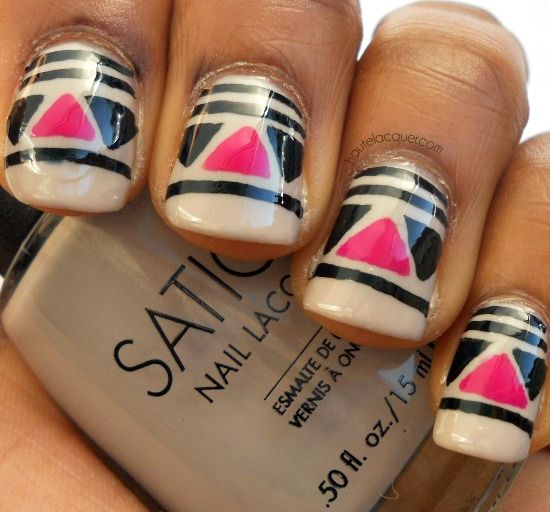 For this manicure I used
Sation 3 Free-Dom
as the base. I started the triangles off with
Zoya Reagan
, slowly creating it in the center to help align the others. I drew one side, then the other, and finally filled it in. The other triangles were made using the same method only this time going upside down. Afterwards, I drew the two stripes above and one below the triangles with
my nail art brush
. The black I used was acrylic paint.
Stay tuned for a giveaway post tomorrow! ;)
*Polishes sent for review