I can never get enough of tribal print! The weird thing is I only really like tribal print on nails, not a fan of it anywhere else.
Let's see this will be the sixth time I've done a tribal inspired nail design? I've done it
here
,
here
,
here
,
here
, and kinda
here
.
And this probably won't be the last time either, the possibilities are endless!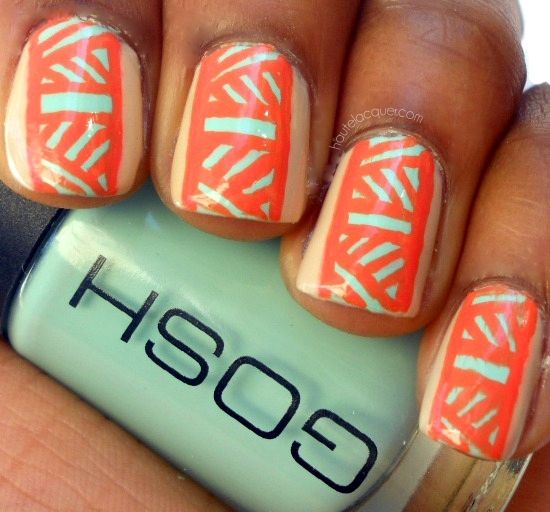 For this manicure I used the ever-so-wonderful
Simple Nail Art Design's tutorial
from Youtube. Following her steps, I used a very thin nail art brush to create each line/stripe. I used the colors
Wet N
Wild Club Havana
(orange),
GOSH
Miss Minty
(mint), and
Zoya
Cho
(nude) .
These pictures do not do this manicure justice at all! I had to fight with the lighting but in person this is such a pretty and striking design.