Good morning y'all!
I feel like I haven't done my nails in forever. I don't know why either, I've been feeling very inspired lately! But who am I kidding,
Pinterest
is my biggest source for inspo right now.
That's where today's design came from actually. I fell in love with this
pin
of
this design
immediately after seeing it!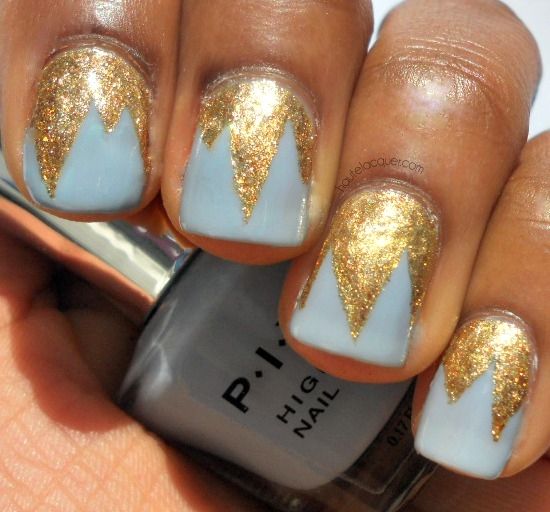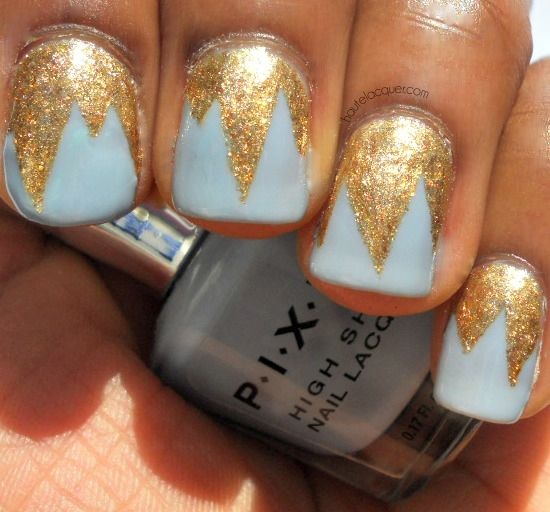 For this manicure I used
Pixel Naughty Bit Nice
(from Ulta stores) as the blue base. Then, using a
thin nail art striper brush
, I free handed the "explosions". For those I used
Zoya
Ziv
but any gold glitter or metallic works! You could also
use tape
instead of free handing it. I finished off with one coat of top coat.
One of my favorite color/polish combinations is easily gold and light blue. So gorgeous! What's your favorite combo?
*Zoya polish sent for review