I'm going to start this post off by saying that I am freakishly in love with this design! I say freakishly because I look at these pictures and almost want to print them and paste it on my nails.
Why did I ever grab my acetone and remove this pattern off my nails? There's no doubt that I'll be doing these over again.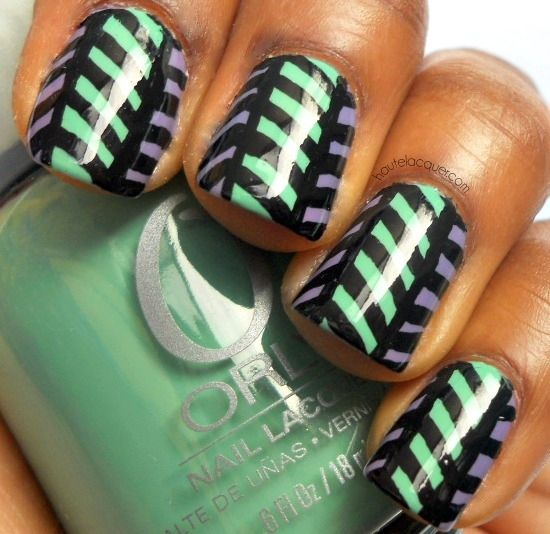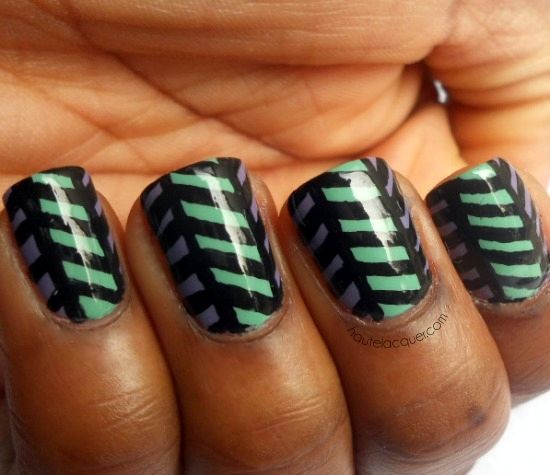 For this manicure I used OPI Planks A Lot as the purple base. Then I painted a large vertical stripe going down the middle of my nails with Orly Ancient Jade. To create this chevron-like pattern I took my nail art brush and a black acrylic paint and drew diagonal stripes throughout the center stripe. Afterwards, I connected the ends of the diagonal lines, on both sides, one going upwards and the other side downwards. Finally, I outlined the green center stripe with black.
J'adore this manicure! Are you as excited about this design as I am?