Good morning-almost noon!
I promised you guys a Halloween design and I was not going to break my promise. This year I was only able to create the one design but I wanted it to be a cute design that was simple enough for beginner, intermediate, and advanced nail artists.
I hope I accomplished that with my monthly guest post over at
Creatively Yours
. I missed last month (sorry!) but I already have next month's planned out so no more excuses!
To see the full step-by-step tutorial for this design plus more, head over to my guest post HERE.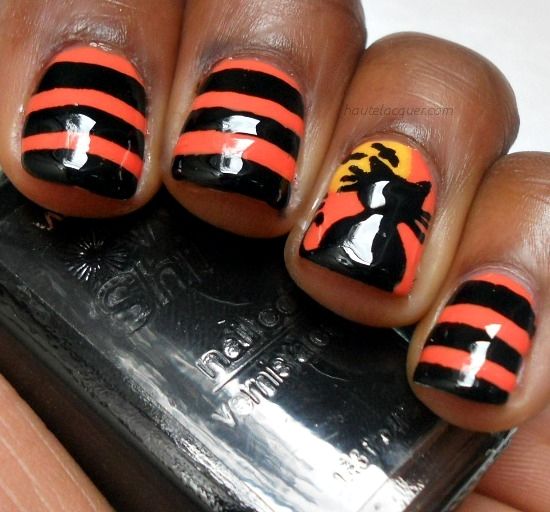 Check out some of my other Halloween posts from last year, click on the pictures below!
I hope you enjoy!