Good morning!
If you follow me on
Twitter
or
Facebook
then you may already know that I have some exciting news to share with you all! Well, I think it's exciting, I hope you guys do too.
Ro (R'Chelle) of
Creatively Yours
invited me to be a monthly contributor to her blog and I gladly accepted! I wrote a guest post for her last year so naturally I was very open to the idea. I will be posting nail tutorials for beginners/NOTMs as well as nail health tips that I would recommend.
Today's post
will be a step-by-step tutorial (yes, I am actually doing tutorials now) which will allow you to create the look below. I realize that this look is a little more time consuming and maybe even a little hard for beginners (sorry!) but I
really
did try to keep it simple. Hopefully the tutorial is easy enough to follow.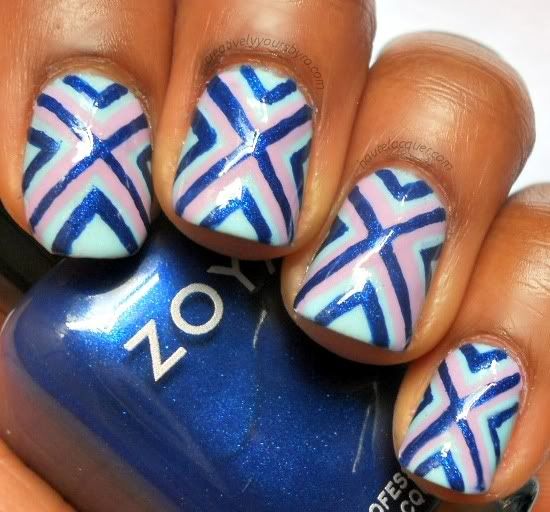 To find out more about this manicure and for a step-by-step tutorial on how I achieved this design, check out my post on Creatively Yours.
Ro's blog also features makeup, hair care, beauty tips, fashion and basically everything in between. Make sure to check out her other posts while you're there! You can also stay connected to
Creatively Yours
other ways:
Are you as excited as I am about this new
collaboration
?