Happy Sunday!
I meant to post this last week but I'm just now getting around to it.
Remember
my last patchwork mani
that I posted? As soon as I took pictures I removed it and made this design. It's patchwork inspired but not as mismatched...this one is a lot more "uniform" looking.
By the way, anyone else obsessed with Lana Del Rey's
Born To Die
? I'm listening to it as I type this. I just can't get enough of this song!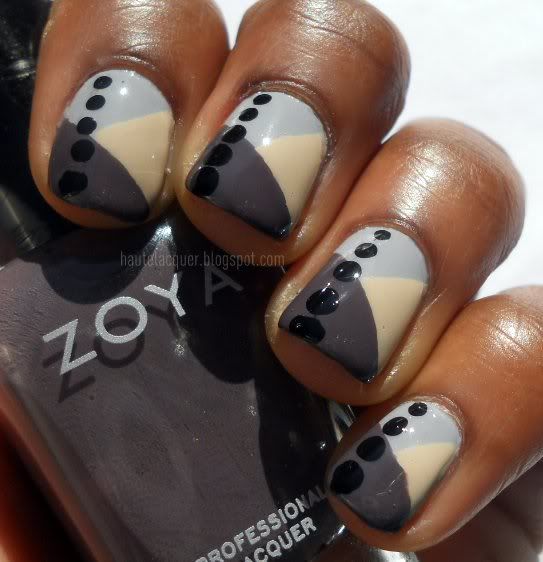 For this manicure I used
Zoya Cho
as my base...or at least I think it's Cho, can't remember. Then I started off by painting the top edge of my nail with
Zoya Carey
and then the bottom edge of my nails with
Zoya Petra
. I took two different dotting tools: a small one and a larger one. I created increasingly big polka dots with black polish and then finished off with a fast drying topcoat.
I got a lot of compliments on this manicure. Which was weird to me since it took me less than 30 minutes to do one hand and some of the dots look kind of rushed. Lol.
Well anyway, enjoy the rest of your day!
*Zoya polishes sent for review