Happy Sunday! Can you believe we're already in December?
I am completely in love with today's post, this design I actually sketched during class, just hours before I did it.
The colors and the placement of everything is probably why I like it so much. It just puts me in a good mood. I will say it was a little more time consuming trying to align everything but it's completely worth it!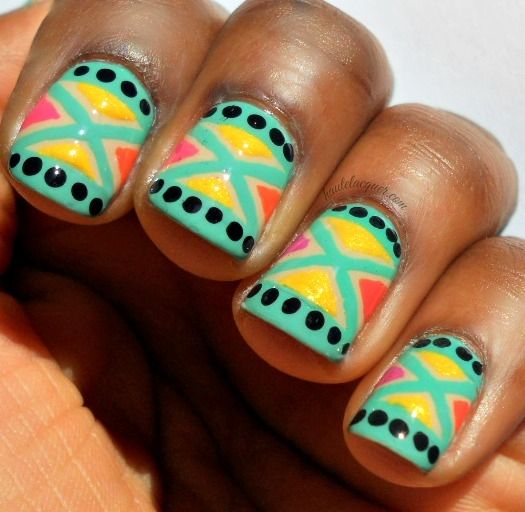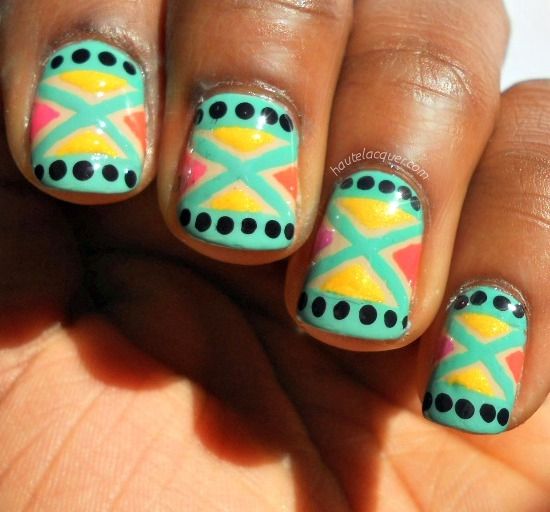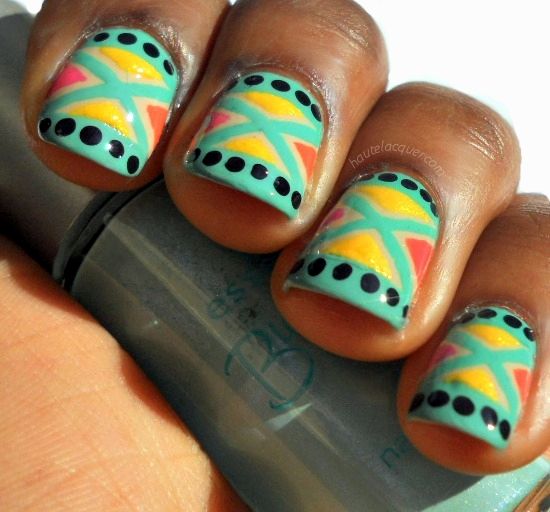 For this manicure I used
Zoya Farah
for the nude base (which is mostly covered up). Then I drew the minty turquoise stripes/bands with the beautiful
Zoya Wednesday
. The "X" shaped, crossing lines were drawn with the same minty turquoise shade. The yellow, pink, and orange triangles were created with
Barielle Soul-er Powered
(yellow),
Wet N Wild Candylicious
(pink) and
Wet N Wild Club Havana
(orange). I used a dotting tool with black polish to make the dots.
P.S. I now have a Born Pretty discount code for my readers! The code is
GFL91
and will take 10% off your order. If this code is used 10 times BP will sponsor a giveaway for you all!
*Polishes in this post sent for review, code is in affiliation with Born

Pretty