Happy New Years Eve!
Chevron is on everything right now. Phone cases, pillows, clothes, even
mugs
! With the trend still going pretty strong, I decided I'd finally put it on my nails.
I've attempted this design before (and never posted it) but this is the most successful I've ever been so I thought I'd share!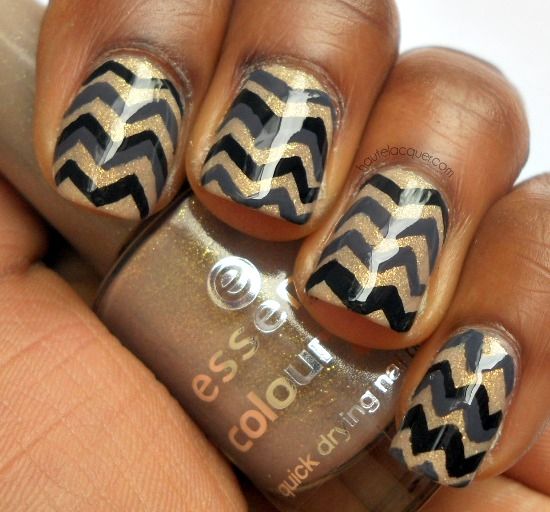 For this manicure I used
Essence Irreplaceable
(which is stunning!) as the shimmery nude base. Then using my thin nail art
brush from Born Pretty
(use code GFL91 for 10% off) I slowly created each chevron stripe with the colors
Zoya Kelly
and black acrylic paint. Some lines are thinner than others and some are connected. These can be as random as you'd like. I finished off with top coat.
My favorite part about this manicure is the base, why don't I wear Essence
Irreplaceable
more often? My official (nail) resolution this year is to use my untried polishes more in nail art.
*Code is affiliated with Born Pretty