Merry Christmas Eve Eve! Yeah, I just did that.
My brain is filled to the top with drip designs to do but I'm trying my best not to overwhelm you guys with them. You'll probably see more in the next coming weeks but for now I'll ease in the marathon of drips with this simple candy cane manicure.
With candy canes being the official Christmas candy (at least in Shaina Land) it was bound to get on my nails one way or another. I mean, I did it last year so really the past repeated itself. I had no say in it. But maybe this should be a yearly thing while we're on the subject?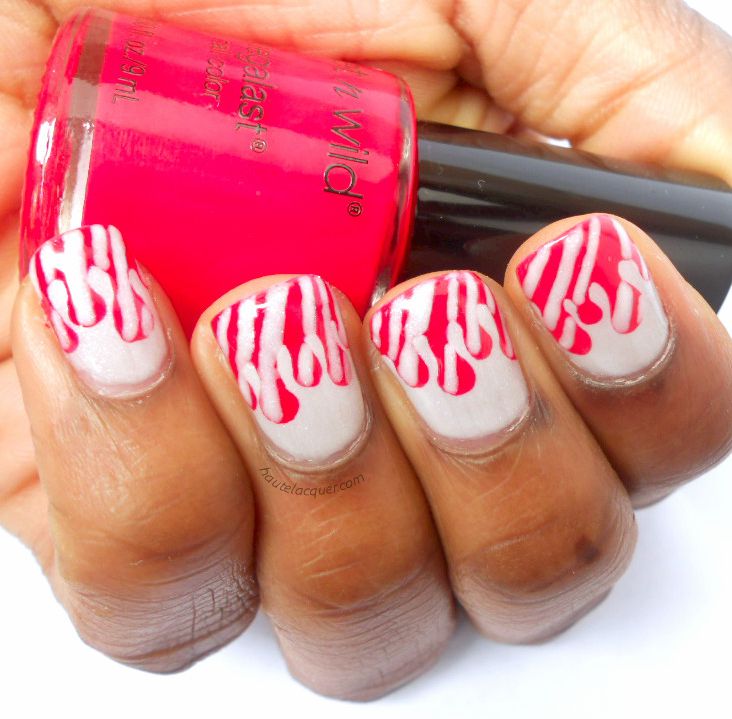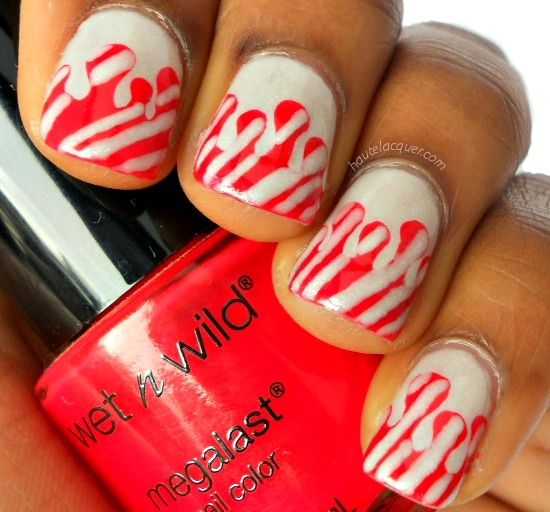 For this manicure I used Wet N Wild Break the Ice as the shimmery white base. Then I used Wet N Wild Red Tape for the base of the drips. The stripes were created using a nail art brush and the same WNW Break the Ice polish that I used for the base.
Now you
cannot
tell me this doesn't look like a melted candy cane?
*Wet N Wild polishes sent for review