This giveaway is now completely closed and no longer accepting any entries.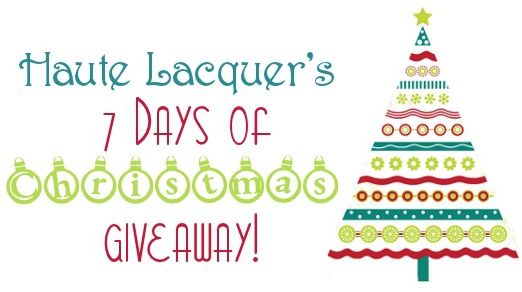 Introducing...
The Haute Lacquer 7 Days of Christmas Giveaway!
You read that right, 7 days, 7 different prizes, 7 winners.
To thank you all for another wonderful year and for being such amazing readers, I've arranged for seven days of exciting prizes. Prizes range from makeup, to nail polish, to giftcards and more!
Rules & How to Enter:
Simple, just be a public GFC follower of my blog and everyday you'll be alerted when the new giveaway goes live. Each giveaway will be posted at exactly 10:00 am CST. You can enter each giveaway once. Fill out the rafflecopter form and you're entered!
Who can enter?
Everyone, anywhere in the world, every age, every gender!