Happy Black Friday!
Anyone going out/went out shopping today? I'm more of a low key, pajama loving, online shopping kind of girl. Cyber Monday, now that's what I'm excited for!
Today's design is
long
overdo. I've been wanting to recreate
this manicure
from a post I did two summers ago but just now got around to doing it.
I'm also starting a new series, about a week long, called "Gradiance", the word gradient and radiance combined. I've been loving gradients so much lately, so why not?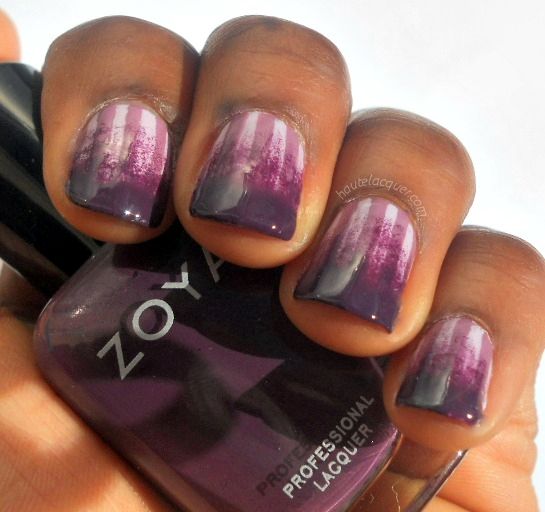 For this manicure I used
Zoya Marley
as the light purple base. Then I freehanded the stripes (which I do for most of my stripe designs) but you could use striping tape or regular scotch tape (just cut to desired size). I used
Wet N Wild Bite The Bullet
for the stripes. Lastly, I sponged on
Zoya Monica
(which is stunning). I finished off with top coat.
That's it! Easy as pie. Speaking of pie, how was your Thanksgiving?
*Zoya Monica and Wet N Wild polishes sent for review