Good morning!
For Day 4 of Gradiance Week I'm sharing this design that I quickly created. I was trying to get into the "fall mood" with more fall toned colors, I think I succeeded!
These colors remind me of the desert, the sand especially. I don't know, that's all I think of when I see this design!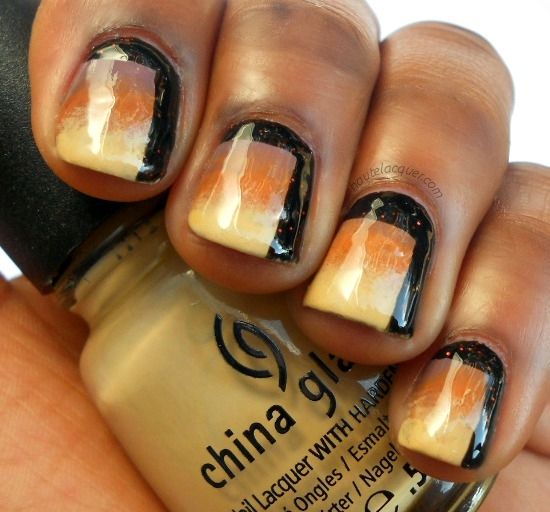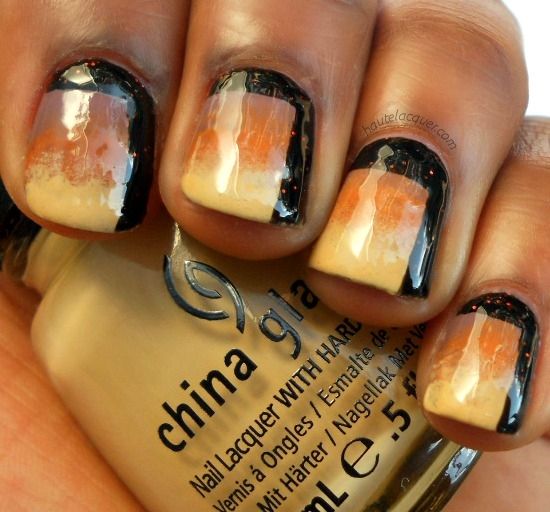 For this manicure I used
China Glaze Below Deck
as the base. I created the gradient effect with a sponge,
China Glaze Desert Sun
, and
China Glaze Kalahari Kiss
. Then I took my nail art brush and
Essence Grand-Plié in Black
created the "square" shape. You could also use tape and only tape off the squares. I finished off with top coat to blend the gradient and leave a glossy shine.
So that's it! This is one of those manicures that anyone could do, even if you mess up it's easy to go back and fix those errors.