Good morning!
For the last day of
Gradiance Week
(which was really just five days, but whatevs) I decided to go out with a
bang
!
Remember my
Abstract Paisley
design from this summer? Well I took inspiration from that manicure and put it into this one. I showed my sister this manicure after doing just one finger and she immediately recognized where it came from! How funny is that?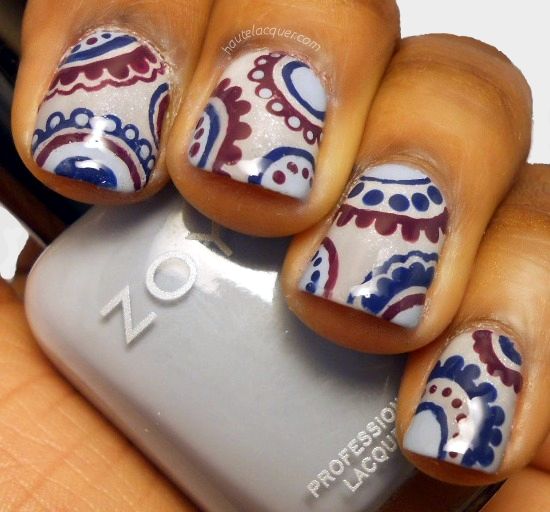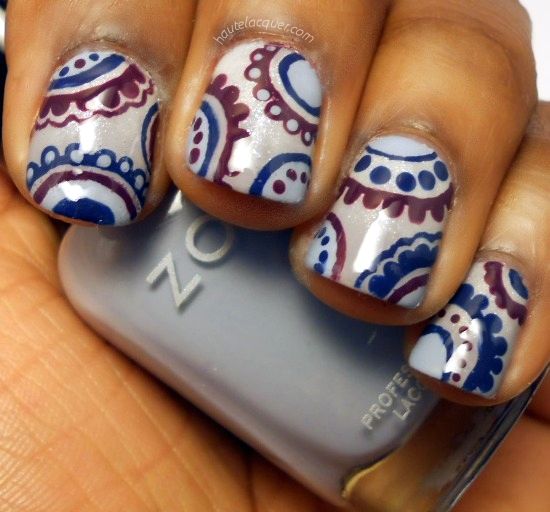 For this manicure I used
Zoya Carey
as the blue-ish gray base. I sponged on
Wet N Wild Break the Ice
on the upper portion of the nail (which isn't too obvious in these pics). Then I created all the details with a nail art brush and the following polishes:
China Glaze First Mate
(love, love, love this polish SO much!),
Zoya Monica
, and
Zoya Kristen
.
This didn't take me as long as you'd think, It actually went pretty fast! Or maybe I was just enjoying myself since Four Christmases was on while I was doing this...
*Zoya and China Glaze polishes were provided for review