Happy Saturday!
Today's design is a design that I did days ago but wasn't happy with so I delayed posting it. I figured I'll post it anyway because I really liked the idea for this manicure. I googled "African tribal prints" and drew my inspiration from all the different pictures.
Before removing the manicure I showed my sister and she was all "oh it looks very African-y!" and I decided that I'd post it if she could tell what it was without me telling her!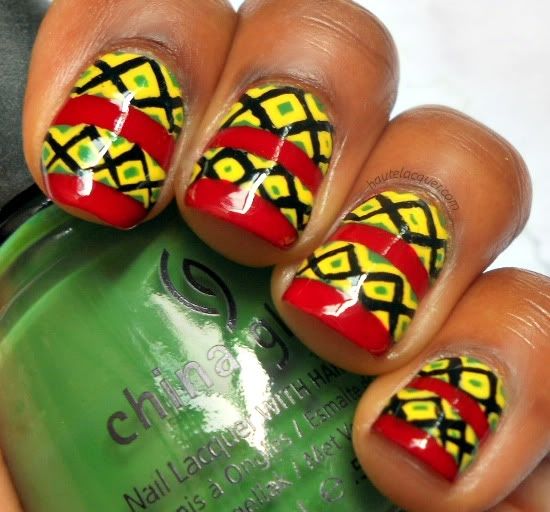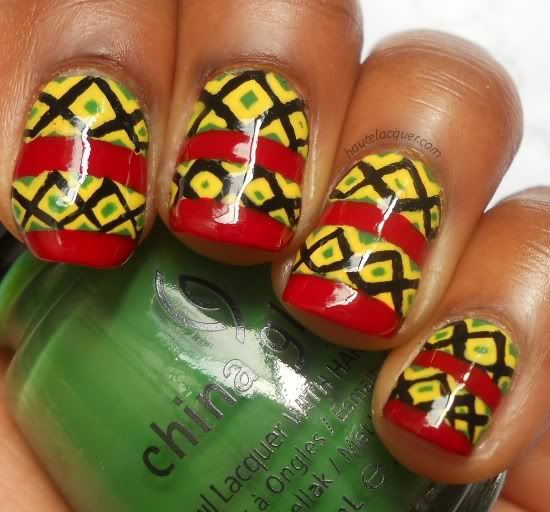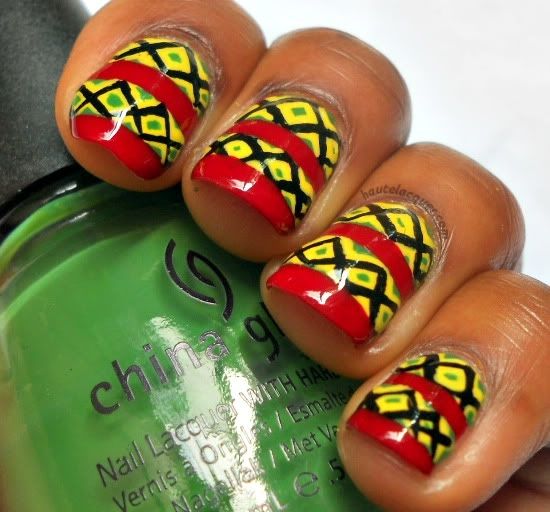 For this manicure I started with China Glaze Starboard as the green base. Then taking my nail art brush and Zoya Creamy I created the lines as if they were capitals X's all connecting together at the tips. After that I used a thin nail art brush and created the black lines the same way. The green will peek through using this method. I created the red stripes with Zoya Rekha.
I absolutely loved the idea of this manicure but I just don't like the way I executed it. But the perfect manicure really doesn't exist, right?
*Zoya polish sent for review