Happy Independence Day!
I spent about two hours doing this design this morning. I made sure to wake up early enough that I didn't miss the sun, not a success. The sun was almost out of my yard but I managed to get some decent lighting in these pictures!
When I created this design, I originally planned for something else but it turned out almost identical to my
valentines day manicure
earlier this year. Oh well, I still love it.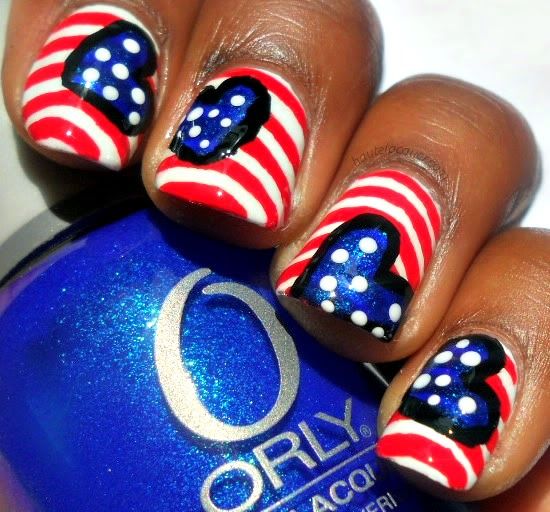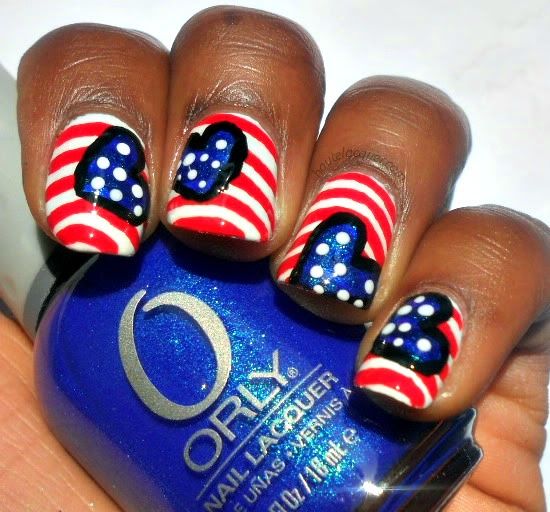 For this manicure I used Wet N Wild French White Creme as the white base. Then I took my nail art brush and China Glaze Hey Sailor and I slowly created each stripe, slightly slanting some and completely rounding others. Next I created the hearts using Orly Royal Navy (my all time favorite blue!) and bordered it with black. The dots were created using the same white I used for the base.
I don't have any big plans for the fourth, what are you doing for Independence Day?