Hello, hello!
I tried my hand at drag marbling again! People make it look so easy but it definitely takes time and patience! I had to redo several fingers and I'm still not 100% happy with it.
I do think it turned out way better than my last one, which you can see
here
. This time I actually made a nice little pattern out of it!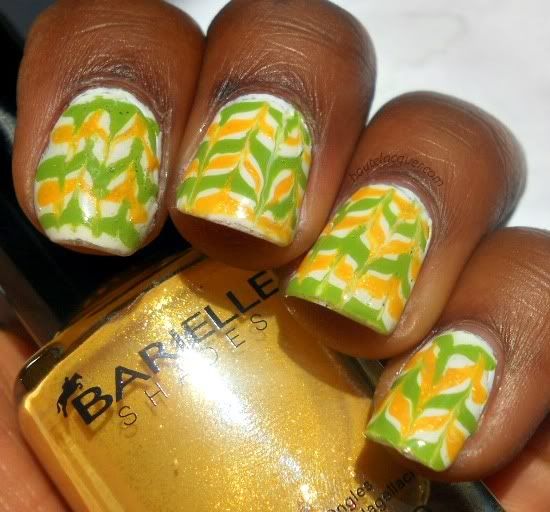 For this manicure I used a white cream as the base. Then I created stripes on each nail, applying thickly and not thin layers. I used
Barielle Soul-er Powered
(yellow) and
Revlon Garden
(green) for the stripes. Using a toothpick (you can also use a needle or striper brush) I went down horizontally, then up and back down to create this pattern. There are many great videos you can
search for on Youtube
if you'd like to learn how to do this method.
I will definitely be trying out more patterns in the future! This is a great alternative to water marbling.