Today I have 6 of the 12 new colors China Glaze has brought us for their Fall 2012 Collection!
This collection is filled with unique, yet simple, colors. When I saw the press release pictures I thought "yeah, I'll only be needing two of those" but after seeing these in person, I realize I was wrong.
Fall collections are definitely my favorite in nail polishes, with Winter being my second favorite. Obviously, these are right down my alley!

All pictures were taken in direct and indirect sunlight with no top coat unless otherwise stated.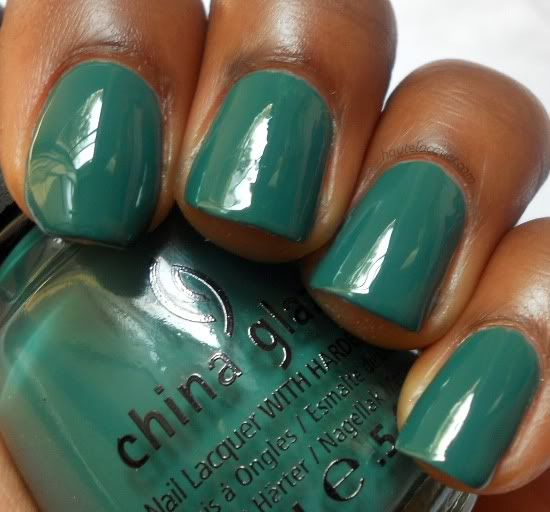 First up is one of my favorites,
Exotic Encounters
. Exotic Encounters is a gorgeous medium teal cream. This is one coat! ONE flawless coat.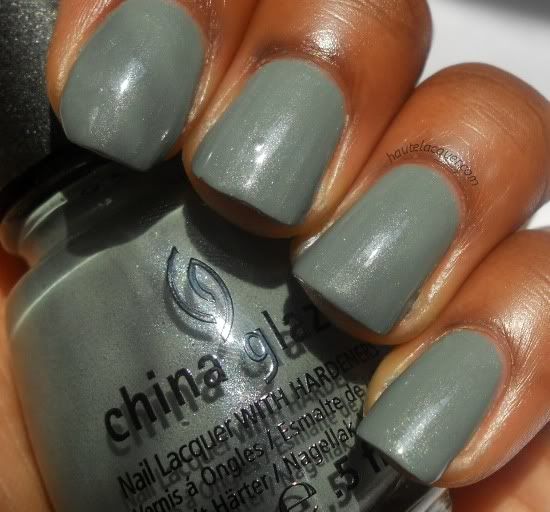 Elephant Walk
is a blue toned gray with subtle silver shimmer. The shimmer is a little more obvious in real life than in these pictures. This is two easy coats.
Next up, Im Not Lion. Another one of my favorites! This is a champagne silver microglitter in a clear base with scattered holo particles. I am in love, so pretty. 3 coats here but two would work too. Also, this picture is me wearing topcoat, the polish itself dries matte.
Kalahari Kiss
. I loved this a lot more than I thought I would. Kalahari Kiss is a beige-y, sandy, murky yellow. It's a very unique color. Not a pale yellow, not a tan or nude, just...a unique combination of them both. This is almost a one coater, I used 2 here. Application was super smooth with this one.
Desert Sun
is yet another one of my favorites! It's a beautiful caramel/butterscotch orange. This dries extremely shiny, it has an almost jelly like finish. 2 coats here.
Last but not least, we have
Call of the Wild
. This is a dark burgundy, almost brown. I am not a fan of these types of colors on me but this is one of the very few that is flattering to my skin tone. It also doesn't stain like most vampy burgundy polishes that I've tried. 2 coats.
Overall, out of the six I received, this is a really great set of polishes. I really had no issues with any of the applications and every one of them dried super shiny (with the exception of
Im Not Lion
). Fall collections, for me, are usually hit or miss when it comes to skin tone flattering colors, but all six of these were very complementary to my skin. My favorites were
Exotic Encounters, Desert Sun
, and
Kalahari Kiss
.
*Products sent for review*