Good morning!
It's been a while since my last nail art post but I have something semi interesting to post today. After attempting my last drag marble nail art, I wanted to do more. It's actually really fun once you get the hang of it!
I bought Essie
Mojito Madness
on
Copious.com
(for only $0.01!) but I didn't really know how I wanted to incorporate it into a design...that is until I realized that drag marbling literally takes five minutes.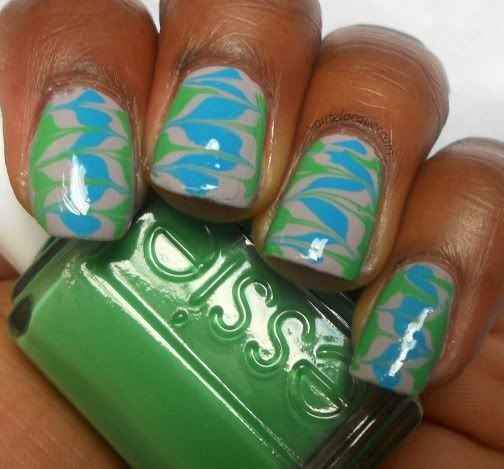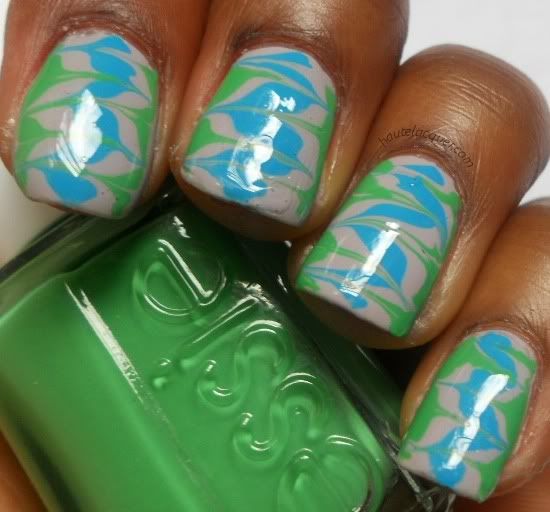 For this manicure I used
Zoya Kendal
as the base. Then I applied thick vertical stripes of
Zoya Robyn
and
Essie Mojito Madness
.
Robyn
in the middle and
Mojito Madness
on either side. Then I took my needle and dragged it through the stripes horizontally, switching which side I started from each time. You must alternate which side you start from or you will not get this pattern. I finished off with a
ridiculously thick and bubbly
top coat.
I wore this for a record breaking four days, people!