Yesterday I woke up to two packages waiting for me and I already knew what they were...my KBShimmer orders! I say orders because I originally bought only one polish when she opened shop Monday but then I decided to go back (a few minutes later, lol) and buy one more.
I'm glad I did because that one was The Square! The other polish I bought was Ring Master but that will come later in another post.
These are my first indie polishes, I have been holding off buying indie polishes because so many are so highly priced ($15 a polish doesn't work for me, ever) but these are reasonably priced and are gorgeous!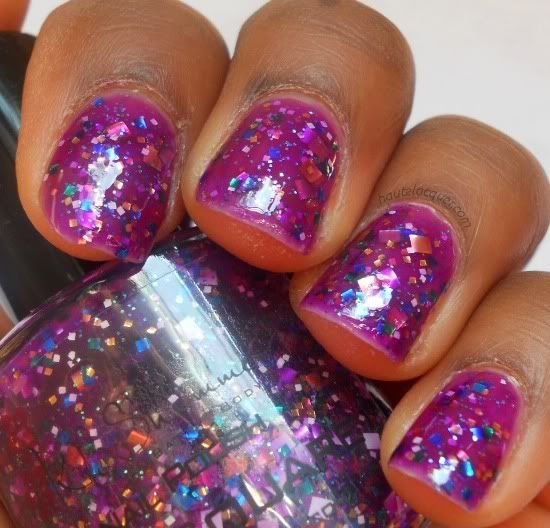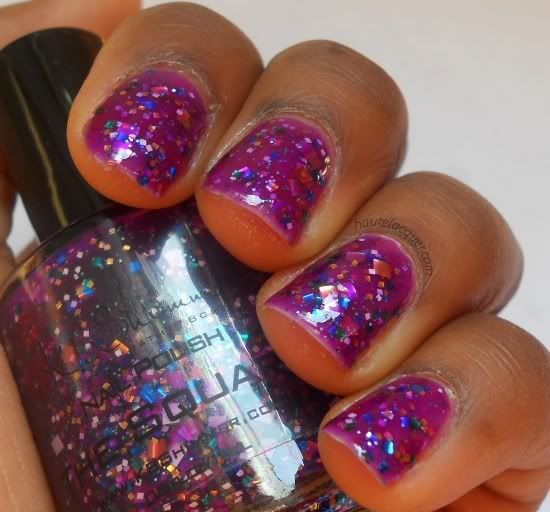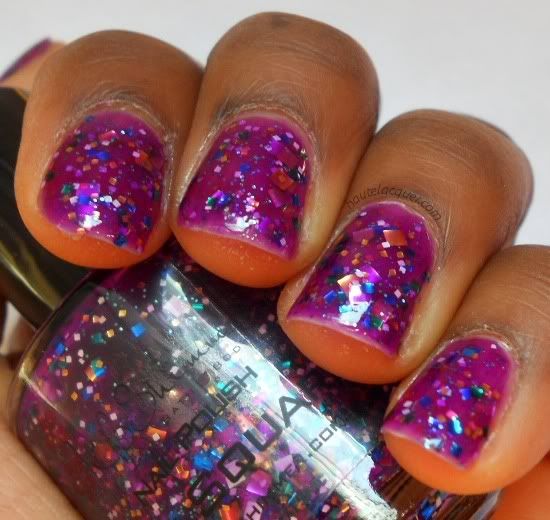 KBShimmer The Square is multicolored square glitter in a purple jelly base. The glitters range from gold, white, green, but mostly blue. It also has blue micro glitter, I wish it was more packed with this microglitter! The jelly base is like a purple with red undertones. Not my favorite purple but somehow it works! This is 2 coats with one coat of Seche Vite top coat (which I don't recommend, it shrinks this polish, as you can see).
You can buy her polishes on her new website
Kbshimmer.com
, if you're an international buyer you can find her polishes on
Harlow & Co
.
P.S. Are you guys liking the new larger pictures?