Good morning!
Today's post is going to be short since Grey's Anatomy is about to come on. I don't think anyone knows how obsessed I am with this show, and with Dr. Shepherd! But we won't get into that...
So today's manicure was actually a mistake. I meant to do a gradient with the word "j'adore" written across in cursive but I accidentally started with my index finger and realized it's a five letter word...not four. Long story short "j'adore" turned into "jade" and then finally into "fade".
I guess this turned out for the best because I like this design better than my original thinking.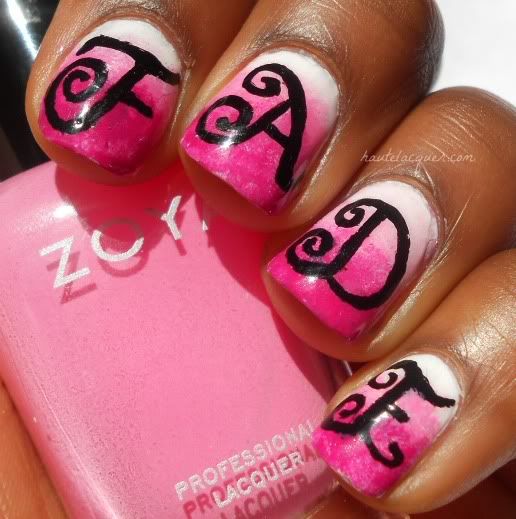 For this manicure I used white as the base. I then sponged on Zoya Shelby (lightest pink), and
Zoya Reagan
after that. I drew the letters using a nail art brush and black. Make sure you have steady hands for this! I finished off with a topcoat.
Now I'm going to run across the room and get the remote because Grey's Anatomy starts in literally two minutes!