Hello lovely readers!
Today's post is a pretty exciting one (for me at least)! I have not only gotten my first Deborah Lippmann but I am showing you a nail polish that I have wanted for a very, very long time. I snatched this baby up at a blog sale for only nine bucks! Not too shabby (do people say that?).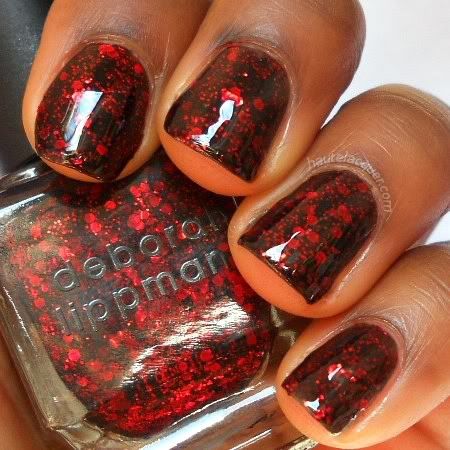 Deborah Lippmann Ruby Red Slippers is a red hexagonal and round glitter in a black jelly base. I used 3 thin coats here. This is incredibly dense in glitter, it wasn't hard to get the glitter onto the nail. I finished off with a coat of Seche.

This is truly stunning! I have heard great things about DL's polishes but I have never experienced it for myself and I am so happy that I did. This is now one of my favorites in my stash, I have nothing else like it!