Good morning readers!
Today I'm showing you a design that was inspired from
Rebecca Likes Nails
. A couple weeks ago she posted this plaid design and I just fell in love with it. I fell hard! I hardly comment on blogs anymore now a days (I know, horrible :( ) but I do read all the blogs I am following through Google Reader. But I took the time to leave a comment and tell her how much I love it!
If that doesn't show how much I love this design, I don't what does...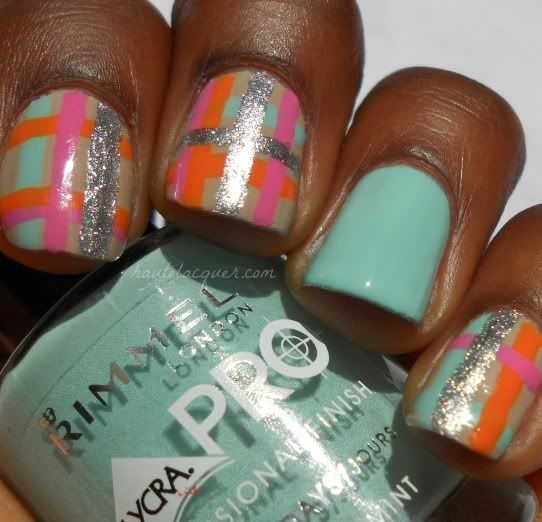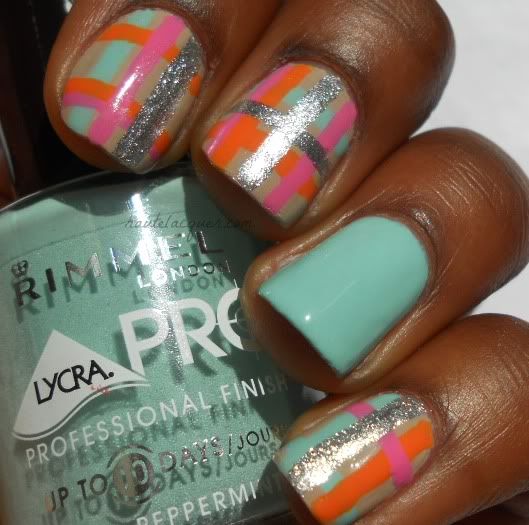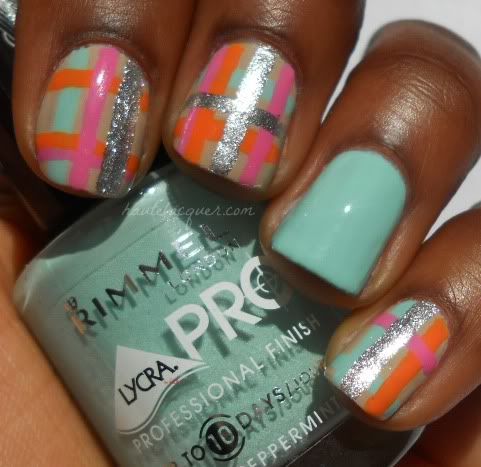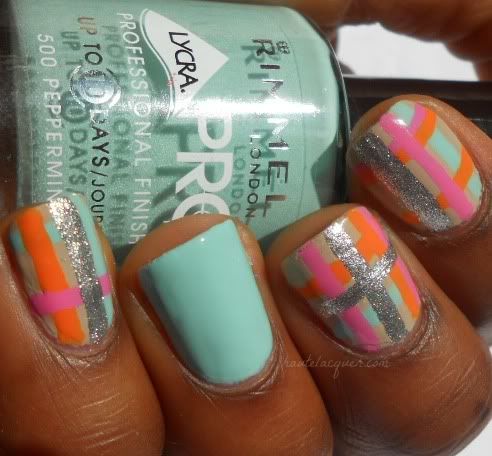 For this manicure I used
Zoya Farah
as the base. Using a nail art brush I create stripes, in a random pattern, with
Rimmel Peppermint
(minty green),
Zoya Shelby
,
Orly Easel Come, Easel Go!
(silver), and
Zoya Arizona.
I used
Rimmel Peppermint
for the ring finger.
This is actually the second attempt at this manicure. I first did this manicure with a patchwork design on the ring finger but I thought it was a little over the top so I went back and changed it to a plain color.
I used the same exact colors for this ringer as I did for the plaid. I did the standard patchwork technique (you can do this with or without tape) and then I took my nail art brush and added nude inserts with
Zoya Farah
.
Which version do you prefer? Solid accent or patchwork accent?