The inspiration for this manicure came from two manicures I've done in the past. The first was my
zebra bordered with blue design
and the second is my
"Sexy Leopard" post
.
If you haven't noticed, I love the idea of bordering your nail design with a color! I hope you're not getting tired of this trend because you'll definitely be seeing more of it in the future.
So anyway, here is today's manicure.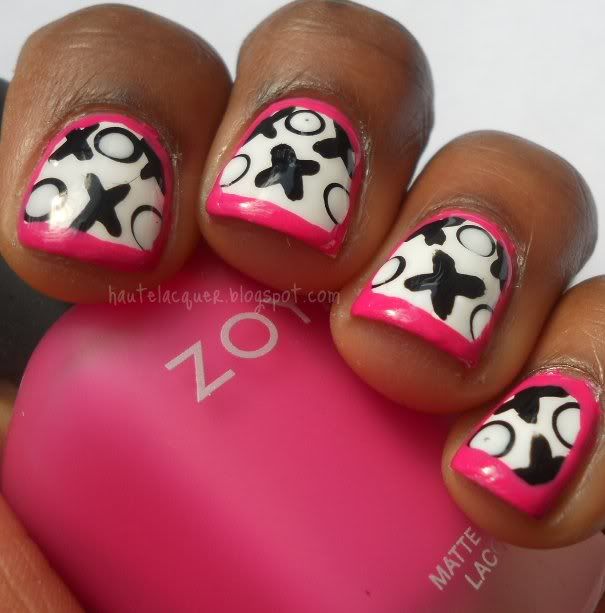 For this manicure I used
Wet N Wild French White Cream
for the base. I then created the letters 'x' and 'o' throughout the entire nail using a nail art brush and a black polish. I had a lot of trouble drawing the letters 'x' and 'o' so I ended up just doing my best with the letter 'x' and using a dotting tool and the same method I used for
this post
to make the 'o'. After drawing the letters I took my nail art brush and I created the border around my nails using
Zoya Lolly
.
This would be perfect for Valentine's Day. Or any day really.
I have another V-Day mani for Tuesday that I can't wait to share with you all!