Thank goodness for
Pinterest
because otherwise I would have never found
this
gorgeous ruffian nail design to do.
I made this pin about two months ago and I finally got around to doing it yesterday.
This design was originally created by Madeline Poole and was posted on
her Tumblr
.
And if you want to follow me on Pinterest, my name on there is
scadet
.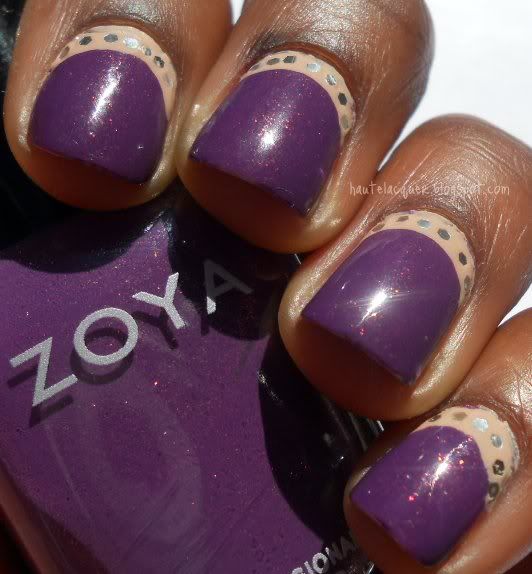 For this manicure I used
Zoya Tru
as the base. I then took my nail art brush and free handed the crescent moon things using
Zoya Avery
. The dots you see are actually individual glitter pieces that you can find in any craft store. I applied them using an orange stick that had a bit of tacky top coat on the end. I smoothed everything out with a thick coat of Seche Vite.
Simple, not-so-classic, and gorgeous.
No?
*Zoya polishes were sent for review