Hello lovely readers!
Ever since I first found Chloe's Nails blog I was instantly obsessed with her "patchwork" manicures. Every combination, every color she used...it all was pure perfection.
Well, it has been a long time since I've seen anyone replicate her unique tape manicure until I saw
this picture
on pinterest...
Need I say more?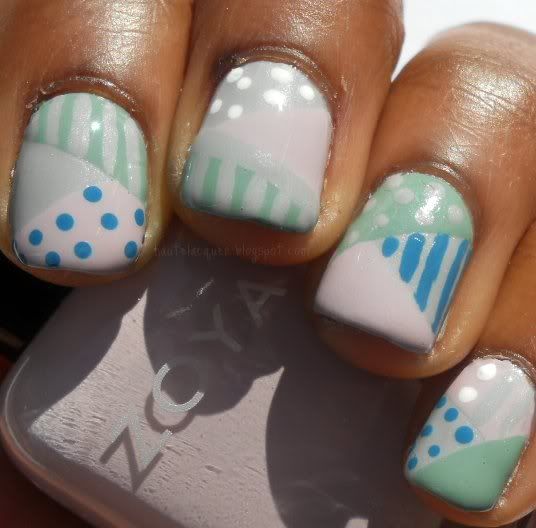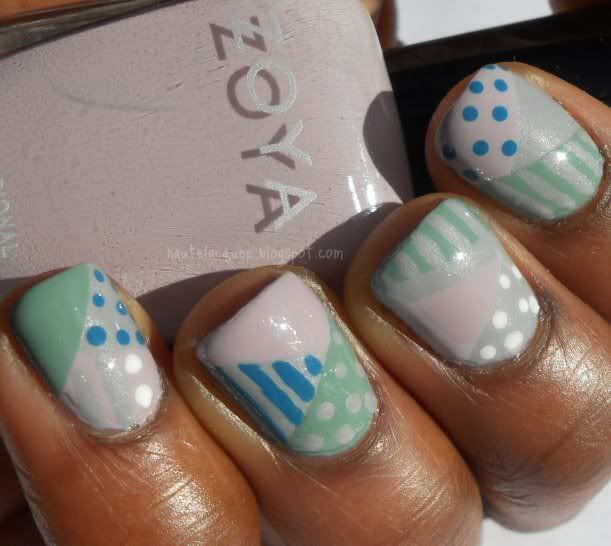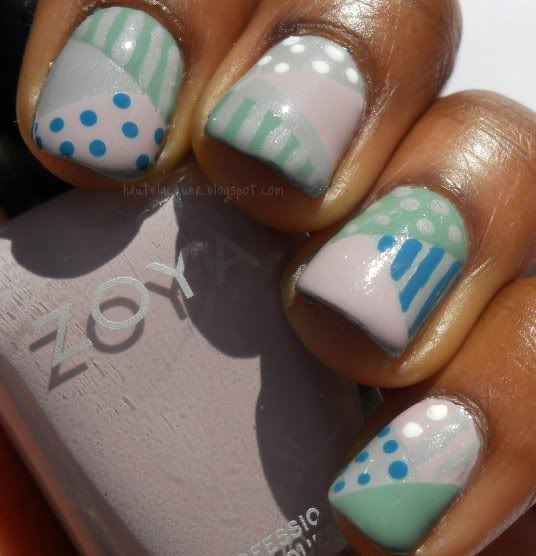 For this manicure I used
China Glaze Pelican Gray
as the shimmery gray base.
Pelican Gray
is definitely a must-have in any collector's collection! I actually freehanded this entire manicure since I was too impatient to use tape. I used
Zoya Bevin
(green) and
Zoya Kendal
(lavender) for the sections. For the stripes and polka dots I used the same colors I just listed as well as
Zoya Breezi
(blue) and a white cream.
I think it turned out pretty well! I'm loving my shorter nails if you can't tell. They'll probably be like this for a while. It's nice not having to worry about them breaking all the time.
Anyway, let me know what you think in the comments!
*Zoya Bevin and Kendal sent for review.