Hello, hello!
Yesterday, when I went to do this manicure, I was literally standing in front of my collection for about ten minutes trying to decide what I wanted to do on my nails.
Flowers?
No.
More Ugly Dolls?
Nope.
Layering?
Hmm...no, don't think so.
Then I thought of my
"Waves" post
from
Retro Week
and got my inspiration from there.
Not entirely the same, but just as fun. (: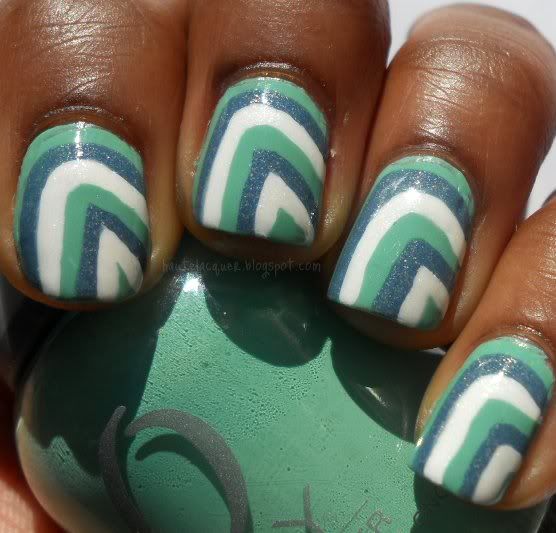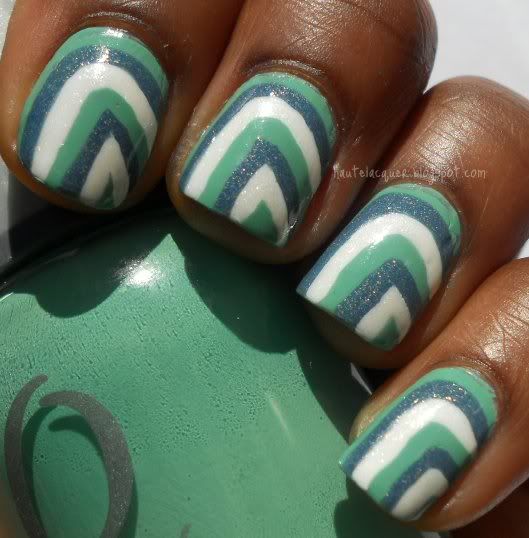 For this manicure I used
Orly Ancient Jade
(love this color!) as the base. I then took my nail art brush and started creating stripes that curved over the entire nail. The colors used for the stripes are
Zoya Skylar
,
Wet N Wild Ice Breaker
and of course
Orly Ancient Jade
.
This color combination works really well! I wasn't sure whether I should start with Zoya
Skylar
or white but in the end I'm pretty happy with it.
*Zoya Skylar sent for review.