Today's post is pretty exciting for me since I was dying to get my hands on this polish after seeing swatches floating around on other blogs. Luckily, my friend
Ashley
had a few extra and was willing to give me one, thanks Ashley!
As of right now, I don't have any nail art to show you this week so I figured I'll just show you this swatch instead. Also, my computer isnt working so I wont be able to post for a few weeks, most likely. I'm on someone elses computer right now. :(
Anyway, behold....Pumpkin Spice!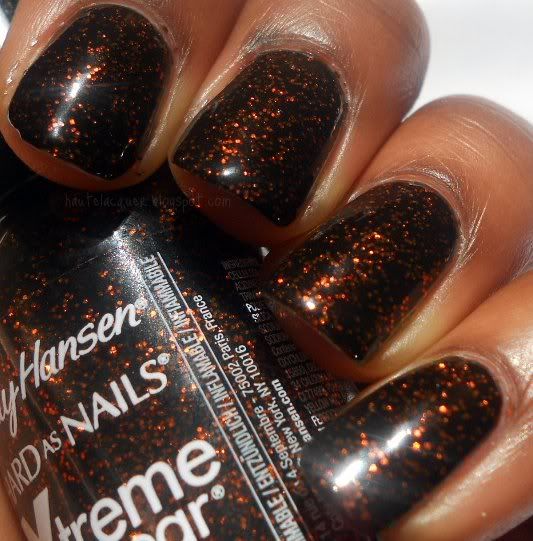 Sally Hansen Pumpkin Spice
is an orange glitter suspended in a dark brown, jelly base. I have heard that this is sheer on it's own so I layered two coats over
Savvy Chocolate
just to be safe. The application with this was great. I love the brush on the Xtreme Wear line so I've come to expect flawless application.
Pumpkin Spice is beyond gorgeous! Considering this is my first Halloween as a nail polish collector, I'm more more than happy to have this as my first Halloween nail polish.
Now to track down those Wet N Wild On the Prowl and Fantasy Makers polishes...