Ulta was having a sale on all their regular, salon line so I immediately ran over there and the first polish I got was Ulta's
Pinata Yada-Yada
. As much as I dislike the name, I love the polish!
This is a clear dupe for Deborah Lippman 's Happy Birthday nail polish, which is wildly popular. I don't have it so I cannot properly compare the two.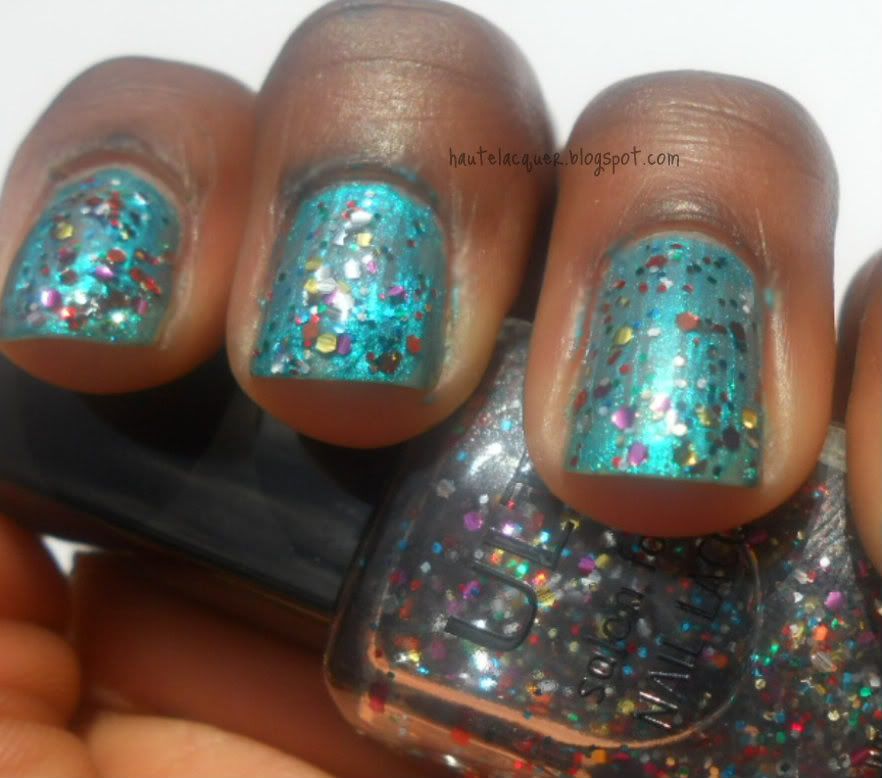 (Pinata Yada-Yada layered over Rimmel London Green With Envy)
Pinata Yada-Yada
is a multicolored glitter with small and large hexagonal glitter. It was a little runny and a bit hard to apply. It took me about three coats to finally get all the different shapes and colors of glitter onto my nails. It's absolutely stunning so I don't mind.
You can either choose Deborah Lippmann's
Happy Birthday
for $18 or Ulta's
Pinata Yada-Yada
for $2.
But if you choose Ulta's--
hurry
! Their sale ends on the 2nd of April and then each bottle will be back to $5.
I'll definitely be using this nail polish again soon!
(Check out this link if you'd like to see a comparison of Pinata Yada-Yada and Happy Birthday.)