I finally got my hands on this baby! I ordered it with Zoya's 3 free nail polishes promotion back in early January. Unfortunately Kelly was on backorder this whole time. It
finally
arrived Friday after waiting for almost two months.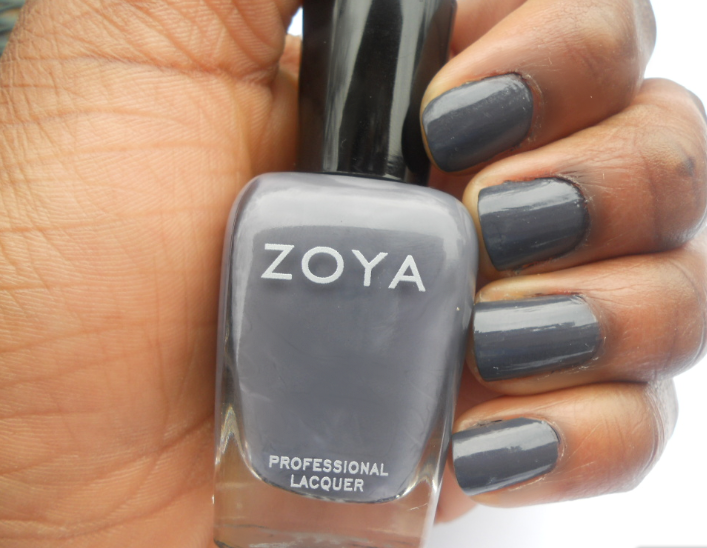 Zoya Kelly
is a beautiful dusty gray cream with blue and purple undertones.
Application was flawless. With just one coat, it was already opaque. But I did two to get the most vibrant color.
Every ten minutes you'll catch me staring at my nails, that's how pretty this color is.
As much as I love creams, they do not love me. For some reason, creams always crack on me. I'll make sure to make another post if this one does the same.
UPDATE: Some miracle came through and this cream did not crack on me!