The sun finally came out this morning. It's about time too because I did this manicure two days ago and just now got a chance to take pics of it.
After I took swatches and posted the
Zoya Touch Collection
, I went back and applied Zoya
Megan
because it is so, so pretty!
I didn't want to cover up the color completely so I took some inspiration from
Cosmetic Cupcake
and did a very feminine, simple random look.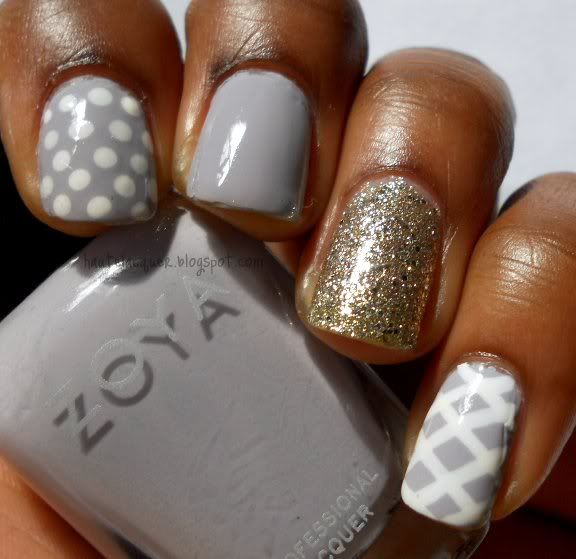 For this manicure I used
Zoya Megan
as the main base and
OPI Spark De Triomphe
(love this glitter!) on the ring finger. Then I took
Wet N Wild French White Creme
and a dotting tool/nail art brush for the polka dots/stripes. The rhinestones were placed in a triangle shape at the cuticles. I applied them while the polish was still dry. I finished off all my nails with Seche.
I'm loving the simplicity of this manicure, it's very refreshing!
Also, I want to apologize for cutting Retro Week short last week, but I'll be posting all this week because of Thanksgiving break so no worries!
*Zoya polish sent for review